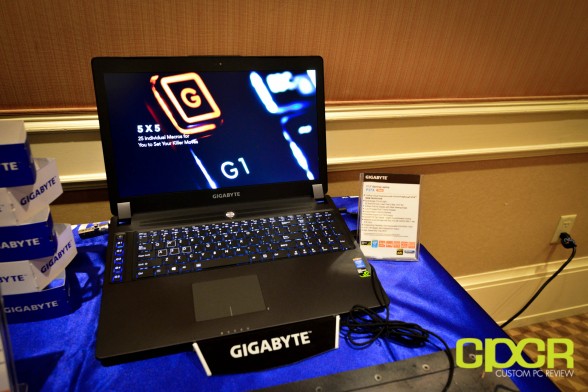 At a recent CES press conference, Gigabyte announced the new P37X gaming laptop as the world's lightest 17.3″ gaming laptop.
Designed as a mobile gaming station for gamers on the go, the Gigabyte P37X features a 17.3″ FHD screen, an Intel Core i7 Haswell CPU and a Nvidia GTX 980M GPU with 8GB of GDDR5. The P37X also has an impressive array of storage options. It features dual mSATA 512GB SSDs and dual 2 TB HDDs. The Gigabyte P37X also has a removable optical drive mounted on a pull-out tray, which can be swapped out for another 2.5″HDD if needed.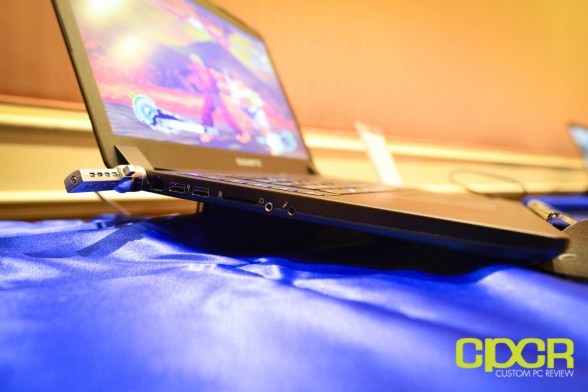 Although it's very full featured, the Gigabyte P37X is also relatively thin and light as well. At its thickest point, the chassis is only 0.9″ tall and the entire unit comes in at just 6.1 lbs which Gigabyte claims is the lightest in its class.
The Gigabyte P37X should become available in Q2 2015 starting at $2,099.