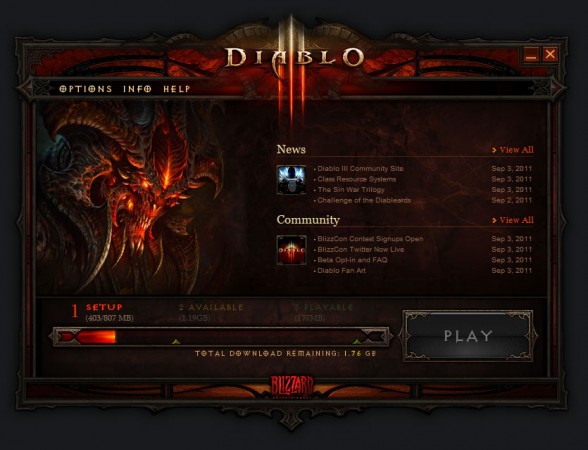 Unlike games of the past where large, high budget games were beta tested by only a handful of beta testers at best, newer high budget games these days run open betas which allow anyone willing to participate a chance to get in on the action. This allows companies to fully stress test their equipment prior to a game launch and give prospective buyers of a certain game a bit of time to try it out and get a feel for the game mechanics.
According to a recent Activision earnings call, Blizzard president Michael Morhaime stated that the Diablo 3 Open Beta, which was open to the public, had in excess of over 2,000,000 participants worldwide.
"We recently conducted an open beta stress test for Diablo 3, where anyone could download and try out the game. The response we got was huge, with more than two million people worldwide participating in the open beta." A lot of the testing, Morhaime said on the call, was beneficial to Diablo 3's development – particularly to the Auction House feature.
We hope that Blizzard is prepared to host the millions of fans that will take to Sanctuary on 5/15/2012, and that the initial stress test from the beta test gave them adequate data to analyze and improve the game.
For a full list of known issues in Diablo 3 as of 5/14/12, please check out the official Diablo 3 forums here. Happy hunting!
Source: Joystiq