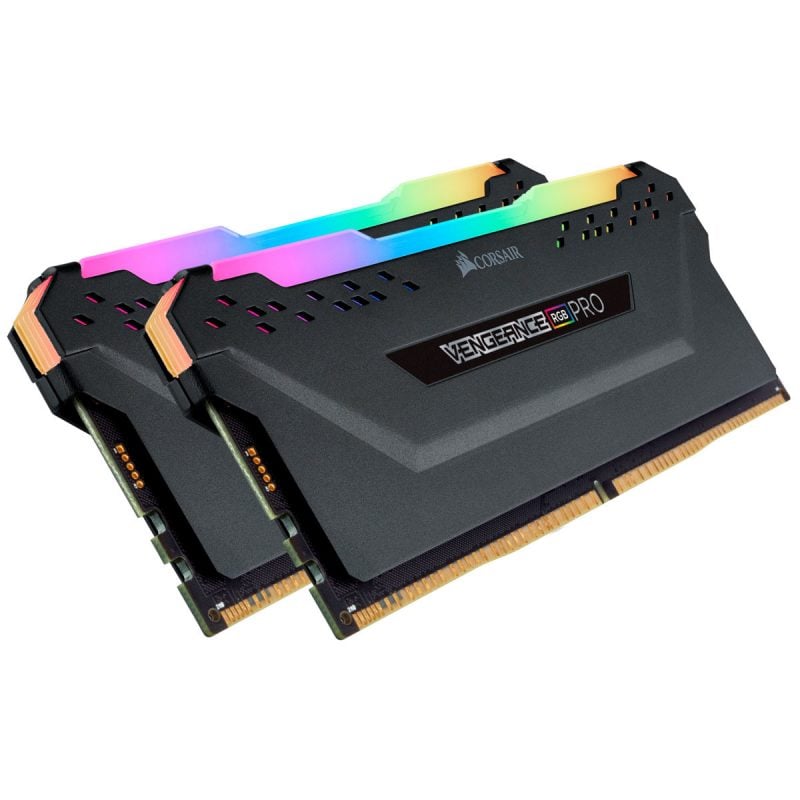 Do you own a set of LED-lit RAM, but still have extra empty slots on your motherboard? Do you find the emptiness a bit… empty yet, you don't want to spend the money for an additional DRAM kit to fill those slots? Well, Corsair has the solution for you. Corsair has recently announced the Vengeance RGB Pro Light Enhancement Kit (CMWLEKIT2W/B) which is expected to retail at $39.99.
These kits are lacking any actual memory though feature the same heatsinks and RGB functionality featured on the Vengeance RGB Pro kits, without any of the costly memory. Just like the real Vengeance RGB memory kits, these "fake" kits use the same addressable RGB technology so you can use them with your motherboard's built-in software to control and sync to the rest of your build so everyone can think you own 128GB of DRAM when in reality you have just 16GB.
Corsair is offering the two pack kits in black and white, with both priced at $39.99.