Computex 2016 has finally kicked off and we're getting our first look at some new products of GIGABYTE. The company has unveiled a slew of new products including a brand new line of power supplies and a chassis, and a keyboard, all under their Xtreme Gaming brand.
GIGABYTE Enters Into Enthusiast Power Supply Market
GIGABYTE's new enthusiast grade Xtreme Gaming power supply line includes just one model as of right now, but their may be more. The XP1200M is a 1200 watt, fully modular 80+ Platinum unit which features all-Japanese capacitors, a single +12V rail, DC-to-DC switching and a 140 mm double ball-bearing fan which will stay completely off below a specific threshold.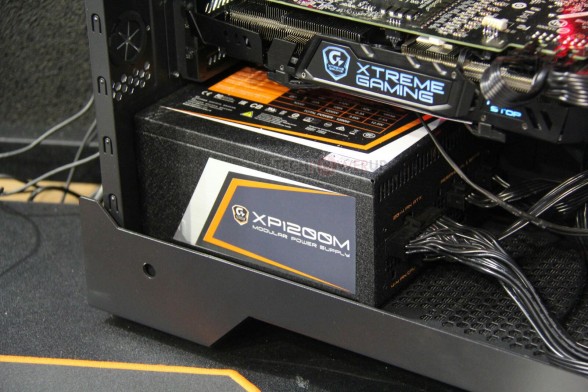 GIGABYTE XC700 Gaming Chassis
GIGABYTE is known for many things, but enthusiast grade computer cases are not one of them, that is, until now. The company also showed off their brand new XC700, RGB gaming chassis.  The ATX full-tower case features an industrial silver and black design — which is not unlike their Xtreme Gaming GPU line — along with a tempered glass side panel. The RGB enabled "Xtreme Gaming" bade lights up the entire drive cage, and places this case far over the top.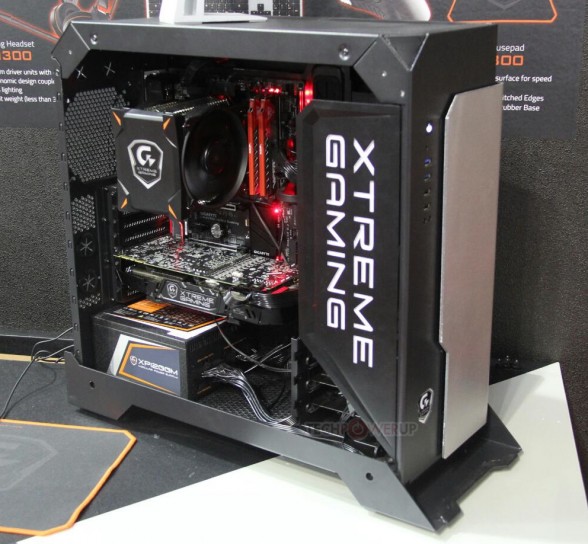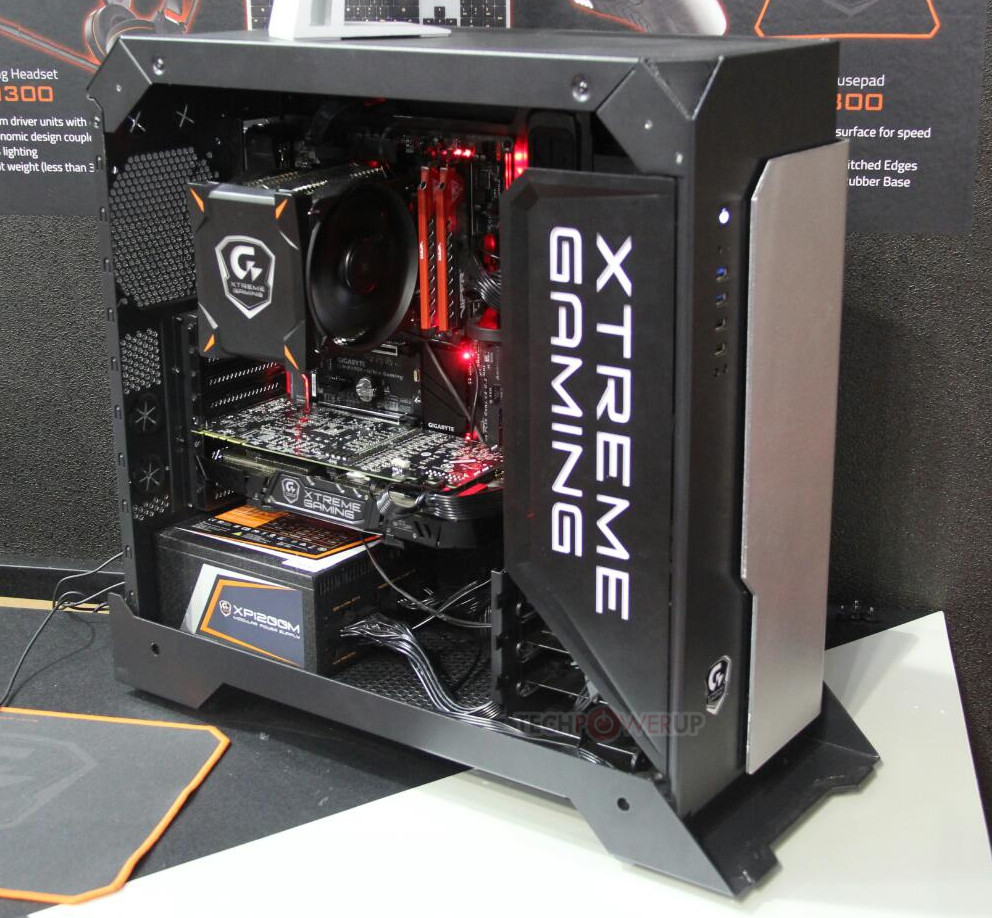 The chassis does not feature any 5.25″ drive bays, instead, opting to use that space for full 360mm radiator mounting at the top. It also features room for several more 120 mm fans at the rear, bottom and front of the case.
GIGABYTE XK-700 Gaming Keyboard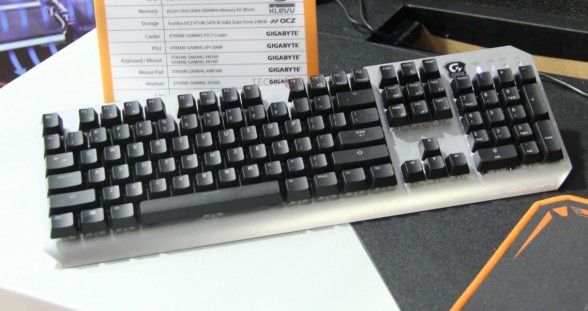 Finally, we have the XK-700 mechanical haming keyboard, which very simplistic black and silver design with an aluminum face. The 104-key layout which utilizes a currently unidentified switch brand and type. It also includes both macro and media function keys as well as full RGB lighting.
No word on pricing or availability as of yet, but we're sure GIGABYTE will have more to say on the matter soon.
Source: TechPowerUP