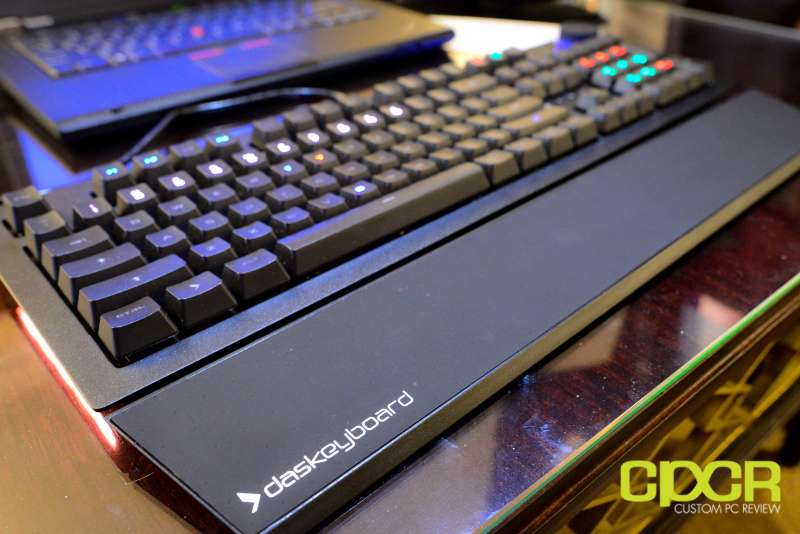 How can you make a keyboard do more? Connect it to the cloud of course and that's exactly what Das Keyboard did with their latest keyboard.
According to Das Keyboard, the Das Keyboard 5Q is the world's first RGB mechanical keyboard that can be connected to the cloud. The Das Keyboard 5Q will support IFTTT (If This, Then That) which will allow users to program the LEDs to reflect updates from social media platforms and cloud apps.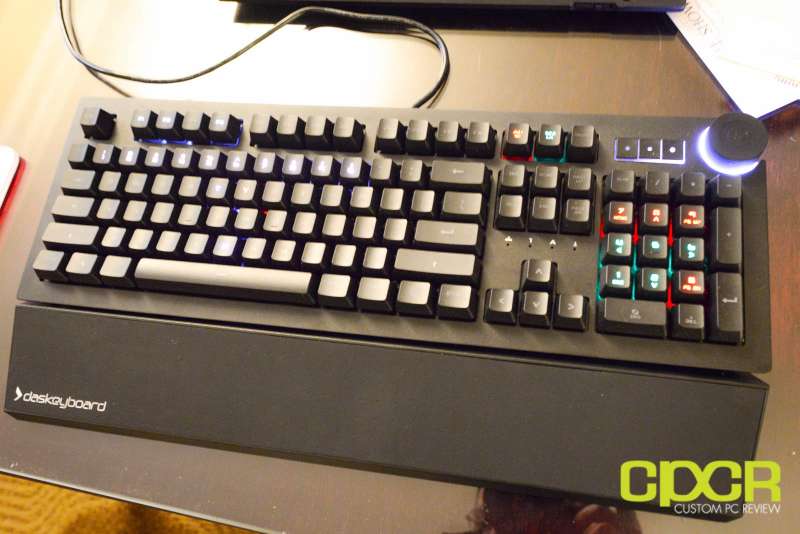 Using Zapier, IFTTT, and many other open APIs, the Das Keyboard 5Q  can be connected to a wide array of applications and platforms such as Twitter, stocks, weather and more. During our demo at their suite, Das Keyboard displayed the capabilities of the Das Keyboard 5Q by programming the "T" key to light up in blue whenever Donald Trump sent out a tweet. The number pad was set to reflect the status of a stocks where red meant a drop and green meant an increase. The number row has been programmed to shows weather status using 4 colors, the "W" key has been programmed to indicate whether or not a website is down, and more.
The Das Keyboard 5Q will ship with both Windows and Android apps. Using the apps you can check the status of the keyboard, look at the notifications, and check what each of the keys signify. If you don't feel like you need the keyboard to blink at every update, you can also program the keyboard to glow in any of the 16.8 million colors.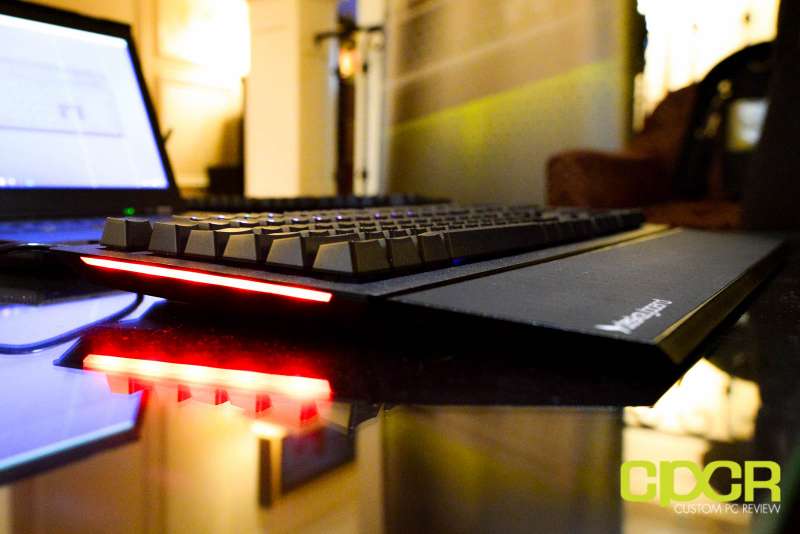 While the cloud connected functionality is cool, at its core the Das Keyboard 5Q is also a very premium, fully featured mechanical keyboard. The Das Keyboard 5Q features Gamma-Zulu switches which is a custom developed switch with Omron. Similar to Logitech's Romer-G switches, it features a center-mounted spring with a light guide and dual contact fins. Actuation point is at 1mm, whereas the full travel is 4mm. Each switch is rated to have a life cycle of 100 million keystrokes. Additionally, the Das Keyboard 5Q also features a metal body and a magnetic silicone wrist-rest.
The Das Keyboard 5Q is currently available for pre-order for $229 and will begin shipping soon.
https://www.youtube.com/watch?v=9lDXlrVwkEU