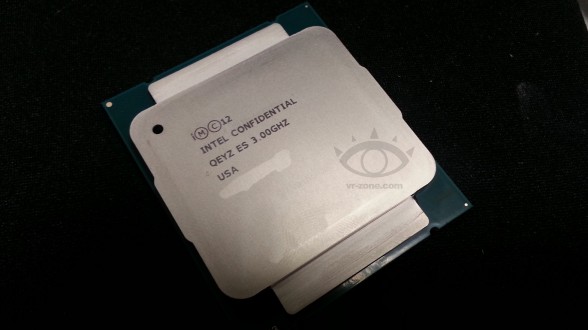 Thanks to our usual source for early product leaks, VR-Zone has recently leaked what might possibly be the first image of Intel's upcoming HEDT (High End Desktop) CPU. The new CPU, also known as Haswell-E, will be based off Intel's 22nm Haswell micro-architecture and will succeed Intel's current flagship Ivy Bridge-E processors. Imprinted on the CPU, we can see that it carries the ES (Engineering Sample) marking and that it will be clocked at 3.00GHz. This makes sense as we know that some variants of Haswell-E processors are likely to be 8-core processors clocked at 3.0GHz.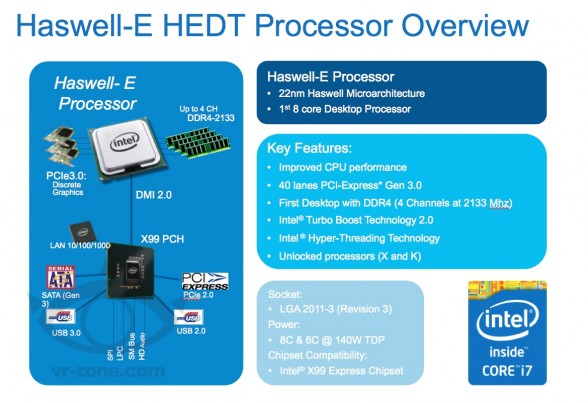 Although Intel's upcoming Haswell-E processors will be based off the same 22nm process as its predecessor (Ivy Bridge-E), Haswell-E features a number of key improvements, which will require the new LGA 2011-3 (Revision 3) socket along with Intel's X99 chipset. Among the new features, Haswell-E will now natively support quad channel DDR4-2133MHz, USB 3.0, and SATA 6Gb/s.
The upcoming Haswell-E processors are expected to ship in both 8 and 6-core configurations sometime in Q3 2014.
Source: VR-Zone