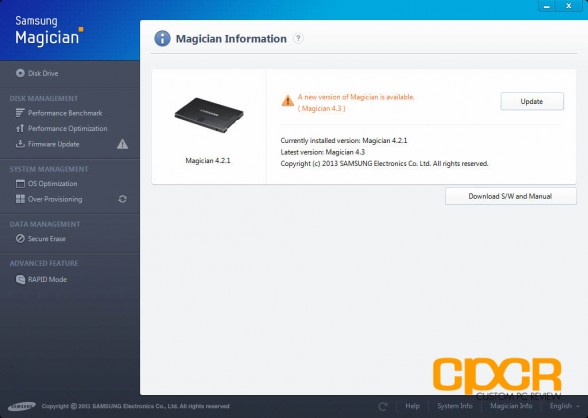 Those of you lucky owners of Samsung SSDs may have noticed that an update to version 4.3 was recently pushed out for Samsung's Magician software utility. The update enables a couple new features for owners of Samsung's 840 EVO and Samsung's 840 Pro.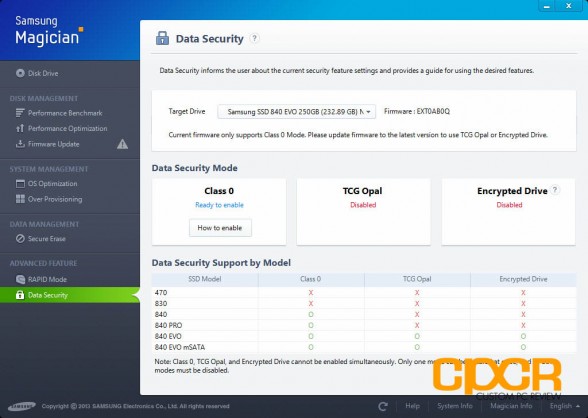 Starting with the Samsung 840 EVO, Samsung has finally released a firmware update (EXT0BB6Q) that now enables TCG Opal / IEEE 1667 encryption support for the SSD. This now makes the Samsung 840 EVO compatible with TCG Opal certified integrated management software and the combination of TCG Opal / IEEE 1667 gives the Samsung 840 EVO compatibility with Windows 8's eDrive (Encrypted Hard Drive) feature, which leverages the SSD controller to encrypt the entire SSD without any impact to CPU orpower consumption. Samsung had promised a firmware update to enable these features back in July when the Samsung 840 EVO was announced; however, it wasn't available until recently.
If you own a Samsung 840 EVO, you can go ahead and update the firmware via Samsung's Magician 4.3 software or via USB. Both files can be found at the Samsung website here.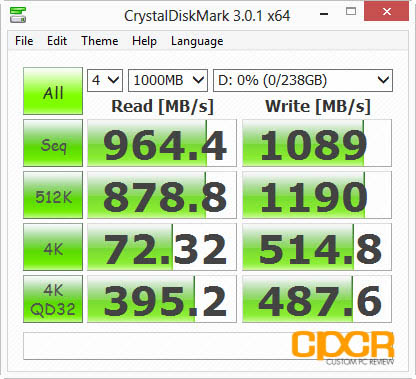 Alongside the good news for the Samsung 840 EVO, the Samsung 840 Pro is also getting some great news as well. The update to Samsung's Magician 4.3 now offers RAPID mode (also covered in our review of the Samsung 840 EVO) to the Samsung 840 Pro, a feature previously only available to the Samsung 840 EVO. Above, we quickly tested one of the Samsung 840 Pro 256GB SSDs we had on hand and as you can see, we're able to reach ~1GB/s reads/writes off a single 840 Pro running off the SATA interface!
If you've got a Samsung 840 Pro and you're ready to take advantage of what RAPID mode has to offer, you can go ahead and download Samsung Magician 4.3 here.