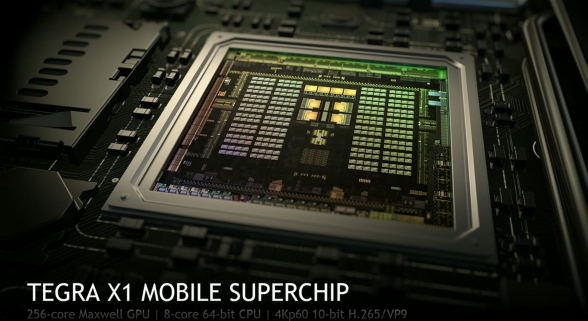 Although it's unfortunate that Nvidia didn't reveal any new graphics products at CES 2015, Nvidia did have a huge showing at this year which revolved around their latest Tegra X1, which promises to combine desktop level performance at mobile friendly power consumption levels.
Built on TSMC's latest 20nm process, the new Tegra X1 is what Nvidia calls a Mobile Superchip. Equipped with a 64-bit ARM Octo-Core CPU (4x A57 + 4x A53) and an incredible 256 Maxwell graphics cores, Nvidia claims that the Tegra X1's rendering power doubles that of their own Tegra K1 SoC yet still remains extremely power efficient, operating at a mere 10w.
To showcase the capabilities of their Superchip, Nvidia used the Tegra X1 to run Unreal Engine 4's Elemental demo, which is a very graphically intensive task that the even pushes the limits of current generation gaming consoles.
Furthermore, the Tegra X1 will support all of the latest graphics standards including OpenGl 4.5, DirectX 12, Nvidia CUDA, OpenGL ES3.1, and AEP as well as hardware accelerated 4K H.265, H.265 and VP9 video decoding.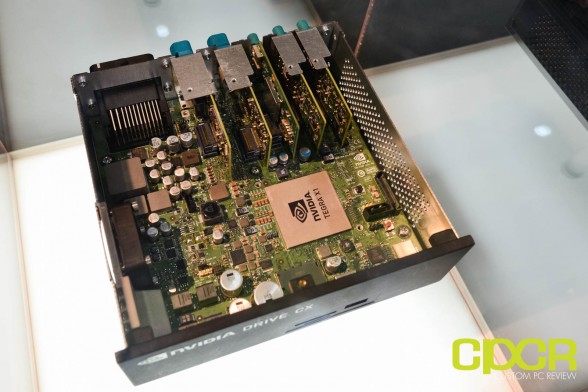 Although this may sound like the ideal chip that can help dominate the mobile industry, 10w is still a bit too much for your everyday tablet or smartphone. Because of this, Nvidia is marketing their new superchip to the rapidly digitizing car industry.
As such, Nvidia has unveiled two new fully packaged solutions to go with the Tegra X1 – Nvidia Drive CX and Nvidia Drive PX.
According to Nvidia's CEO Jen-Hsun Huang, Nvidia views cars of the future as the single most powerful computation hardware anybody would own, especially with the latest advancements in driverless cars. As such, they introduced the Drive CX Digital Cockpit, which is a highly customizable dashboard interface platform for car manufacturers to build upon. Nvidia showcased several new instrument cluster and center console solutions which feature massive LCD screens with Nvidia expects will one day replace the traditional speedometers, dials and knobs on cars of today.
Nvidia also detailed Nvidia Drive PX, which is basically the brain behind Nvidia's vision for future driverless cars. Drive PX uses what Nvidia calls their advanced "Neural Network Computer Vision" to better utilize car camera detectors to identify objects in the surrounding environment. Harnessing the power of a pair of Tegra X1 chips, the system is designed to help driverless cars transition from the traditional rudimentary radar and ultrasound based detection technology to more adaptable camera detection system. The Drive PX is able to detect up to an astounding 75 images per second simultaneously and is capable of learning.
At Nvidia's booth, Nvidia showed off several demos of Drive PX's deep learning algorithms which were able to accurately detect cars, trucks, pedestrians, bicycles, street lights, street signs and much more in real time. Future iterations of Drive PX is expected to use this information for situation awareness, route planning, and one day, self driving.
While Nvidia Drive PX is still a proof of concept rather than a solid product at this time, Nvidia does have Audi onboard to help get their own self driving cars out on the streets in the near future.
Source: Nvidia