As you all know, the release of the Z77 chipset is on track for April 8, but thanks to VR-Zone, it looks like we're going to get some information in advance about some upcoming ASRock boards.
The first leak is their flagship Z77 board, the Extreme6, and as you can see from the image below, will come with a whole lot of features. Most notably, it's got a 8+4 power phase design, which actually doesn't seem too impressive, but I can't imagine a very high price tag on the board either, so it all evens out.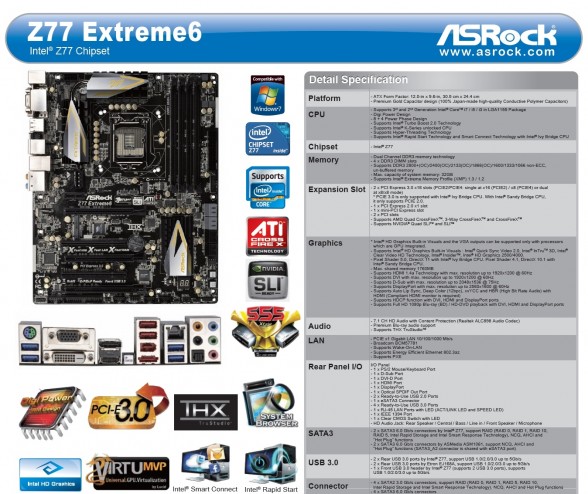 Next up, we get a glimpse of ASRock's Fatal1ty branded boards, and it looks like this time around ASRock is going to be introducing two of them – the standard Z77 Professional as well as the mATX Z77 Professional-M. The standard Z77 Professional actually looks strikingly similar to the last generation Z68 Professional, but there are some differences such as capacitors in different places. Unfortunately, a spec sheet was not leaked along with the images of the board, but hey at least we have pictures, right?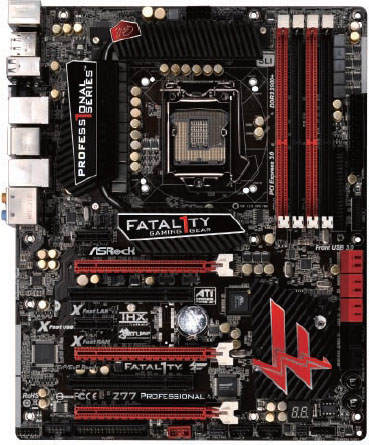 Finally, it looks like ASRock is also introducing a mATX edition of the Fatal1ty Z77 Professional as well, and depending on pricing, it could be a very compelling buy for those looking into a high quality, nice looking board without having to drop the premium for the ASUS ROG stuff.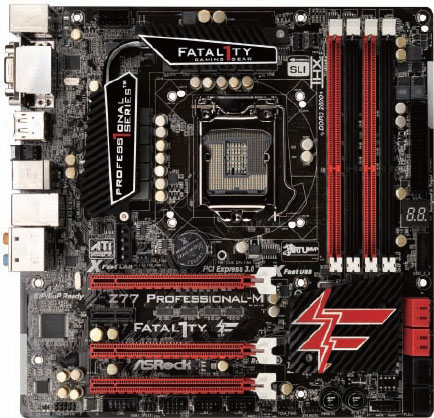 Source: VR-Zone