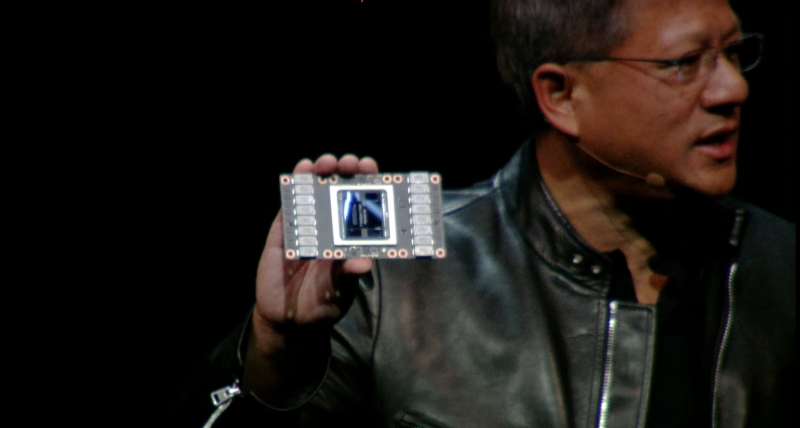 Nvidia dropped a bombshell at their GPU Technology Conference today, launching their new DGX-1 supercomputer platform powered by the new Volta GPU architecture.
As expected the new Nvidia DGX-1 is a beast of a system, equipped with eight of Nvidia's latest Volta powered Tesla V100 GPUs linked together using Nvidia's NVLink technology which features a massive bandwidth of up to 300GB/s. The system in total is capable of outputting up to 960 Tensor TFLOPS making it as powerful as approximately 400 general compute servers.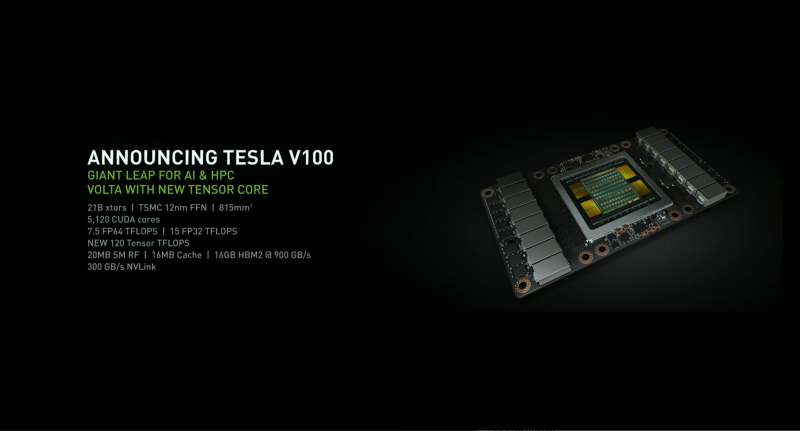 Powering the Nvidia DGX-1 is the Tesla V100 which is powered by Nvidia's latest Volta GPU. The new GPU is manufactured on TSMC's new 12nm FinFET process, featuring 21 Billion transistors in a die size of just 815mm².
The new Volta GPU also features 5,120 CUDA cores which is able to generate 7.5 TFLOPS of FP64 compute and 15 TFLOPS of FP32 compute. Nvidia is also introducing a new Tensor performance metric in which the Tesla V100 is capable of up to 120 Tensor TFLOPS. Memory onboard the Tesla V100 is powered by 16GB of Samsung's latest HBM2 technology which is able to provide as much as 900GB/s of bandwidth.
For those with deep pockets, the Nvidia DGX-1 is now available for purchase for a small sum of just $149,000. Nvidia will also release a DGX Station system which will feature just four Tesla V100 GPUs for $69,000.