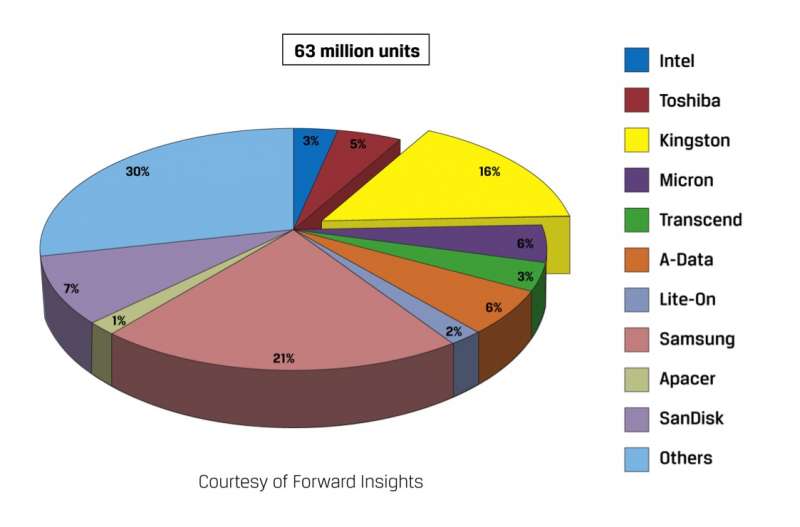 Market research firm, Forward Insights, recently released their 2016 SSD marketshare report and according to the report, 63 million SSDs were shipped in the channel over the past year despite the NAND shortage that occurred during a significant portion of the year. The channel market includes distributors, resellers, retail/e-tail, system builders, and solution providers.
As expected, Samsung took the #1 spot for SSDs shipped in the channel, racking up 21% of the market, or 13.23 million units. Following in the #2 spot is Kingston, which took 16% of the market, or 10.08 million units. This is followed by SanDisk, Micron, A-DATA and Toshiba with between 5%-7% marketshare and finally Intel, Transcend, Lite-On, and Apacer trailing behind with between 1-3% marketshare. Other SSD vendors accounted for 30% total channel marketshare.
More information is available via Forward Insights page here.