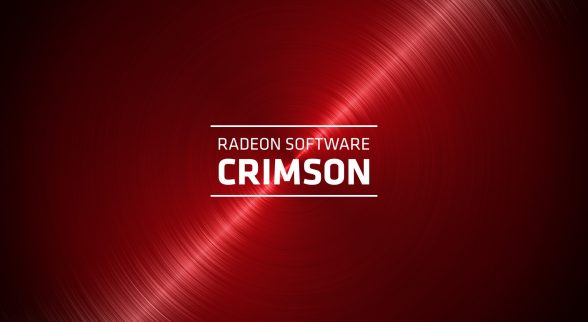 Earlier today, we reported on NVIDIA releasing their Game Ready drivers for GeForce graphics cards in time for the release of Forza Horizon 3: Ultimate Edition, which launches tomorrow (pre-loads available now). AMD has answered back with their own driver updates in the form of the Radeon Software Crimson Edition 19.9.2 which are tailored for Forza Horizon 3.
Radeon Software Crimson Edition 16.9.2
Along with support for the new title, the latest drivers also include a number of fixes for issues which users may have faced with previous version, these include the following:
Fixed Issues

Intermittent mouse cursor corruption may be experienced on some Radeon RX 400 Series graphics products.
Flickering display may be experienced on portrait Eyefinity display configurations when launching or exiting DirectX®12 applications.
Ashes of the Singularity™ may experience an application crash when Multi-GPU is enabled in DirectX®12.
Upgrading from a previous Radeon Software Crimson Edition version may cause user settings in Radeon Settings to reset to defaults.
Intermittent crash may be experienced in Mozilla Firefox while doing video playback on some Radeon RX 400 Series graphics products.
Radeon Settings may sometimes experience an "application has stopped" error after modifying game profiles on Windows 10 Anniversary Addition.
A small amount of corruption may be experienced in the lower right hand corner of the display on some Radeon HD 7000 series products when playing Deus Ex™: Mankind Divided.
Small amounts of stutter may be experienced when playing or watching cinematic videos in Deus Ex™: Mankind Divided when using AMD CrossFire mode and DirectX®11.
HDMI® Audio may be lost after resuming from standby on Windows 10 Anniversary Edition.
Flickering may be experienced in Rocket League on Radeon RX 400 Series graphics products when running in AMD CrossFire mode.
The update continues the tradition which AMD started with the initial release of the Crimson Edition drivers, which is to release a driver alongside major game releases. This is of course a tradition which NVIDIA has kept for quite some time, and AMD has recently done a great job mimicking their success in the practice.
Source: AMD