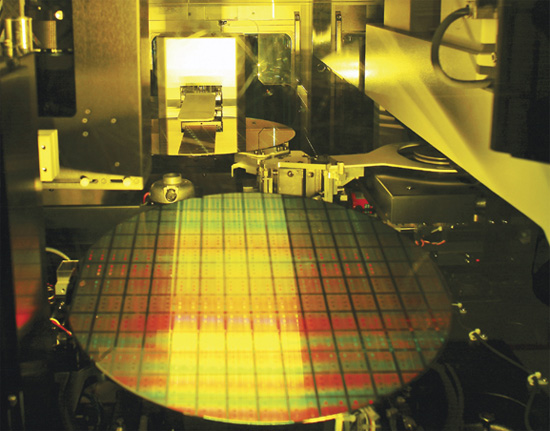 TSMC (Taiwanese Semiconductor Manufacturing Company), the world's largest contract fab, seems to be having trouble filling demand for both AMD and Nvidia's 20nm chips, possibly causing both GPU makers to delay 20nm plans until 2015.
Recently an article was posted over at German hardware site 3DCenter, who believes that Nvidia has jettisoned their plans for a 20nm Maxwell by the end of the year and are instead taping out 28nm Maxwell chips by the end of this month to launch at the end of this year or early next year. Whereas Nvidia had already delayed their plans for a 20nm Maxwell by launching the 28nm, Maxwell based GM107 earlier this year, it was believed that Nvidia wanted to hold out for 20nm with their mid and high end GPUs. Unfortunately, that plan doesn't seem to be working out for Nvidia as TSMC is still having issues with their 20nm process, forcing Nvidia to launch their high end GM204 and mid-range GM206 at the 28nm process node as well.
Similarly, at AMD's recent Q1 2014 Earnings Call, SVP and GM, Global Business Units at AMD, Lisa Su, confirmed with investors that "…what we're (AMD) doing in terms of technology, strategy, we are 28 this year. We have 20-nanometer in design, and the thin-fed (FinFET) thereafter…" This confirms that AMD is not moving to 20nm across all product lines (including GPUs), although AMD hasn't confirmed whether this is due to to lack of 20nm supply from TSMC or if AMD doesn't yet have a competitive new architecture to put on the 20nm process.
Either way, despite TSMC's claims of having a solid 20nm manufacturing process along with 16nm FinFET soon to come, we simply haven't seen a single, mass produced 20nm TSMC chip on the market. This is especially bad news for TSMC considering Intel head honcho Brian Krazinch recently announced Intel's plans to contract out their fabs to anyone looking to utilize Intel's silicon. Given the fact that Intel is already solid on 22nm and is soon to be shipping 14nm FinFET, they could be a very likely candidate for the GPU giants looking to get out of TSMC's chokehold.
Image Source: TSMC