Going Paperless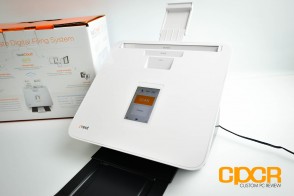 As a tech journalist, one of the things I've always been a bit ashamed to admit is the fact that I'm still rocking a lot of paper. From business cards to receipts, there's simply a ton of paper I keep locked up in the filing cabinets, and while numerous attempts to go paperless have been made at one point or another, it's always ended in complete and utter failure.
Recently, after receiving what is a mountain of business cards, receipts, and paperwork at the "supposedly" innovative and forward thinking CES (Consumer Electronics Show), I received a very welcome e-mail from the guys over at Neat, who offered to help clear the clutter. Given the fact that I now have close to probably 1000 business cards, boxes of documents, and years of receipts that I most likely won't ever be needing, I naturally accepted.
Today we'll be reviewing Neat's NeatConnect Cloud Scanner and Digital Filing System, which is what Neat decided would be the best tool to help me finally go paperless this time around. The NeatConnect is Neat's flagship "cloud scanner", which in other words is Neat's fancy way of saying a scanner with WiFi and the capability of being operated on its own without a PC. Neat also has a couple other models such as the NeatDesk, which is pretty much a NeatConnect without the WiFi and the touchscreen, and NeatReceipts, which is Neat's most basic solution primarily designed for digitizing receipts.
The NeatConnect is a fairly small, feed loading scanner that's designed to sit on your desk – fairly small since it's small enough to sit on your desk (11″W x 8.7″D x 7.5″H), but definitely not ideal to travel with. Up top there are three loading slots, each slot designed for a different function – documents, receipts, and [business] cards. If that's not enough, you can also remove the piece that houses the three slots and simply use the guide to choose a perfect paper size. The scanner takes a maximum paper size of 8.5″ x 30″, which should be good for most most scanning tasks although those with exotic scanning requirements such as scanning extra large artwork or scanning the pages out of the book will be out of luck.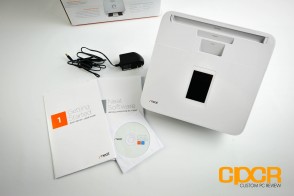 Getting started on the NeatConnect is pretty simple and those who prefer to use cloud services exclusively simply needs to plug the device into a power outlet and follow the setup instructions on the integrated touchscreen. At first bootup, the NeatConnect prompts you to connect to Neat's own NeatCloud online cloud service with the option of setting up additional scan-to accounts on various other cloud services such as DropBox, Evernote, Microsoft Live, etc.
Those who prefer a more oldschool approach can also opt to connect the NeatConnect to the PC/Mac via the included USB cable, which is quite useful for those who want to scan directly into the included Neat software utility. Of course, subscribing to NeatConnect will be able to sync the contents of the NeatConnect account into the Neat desktop software rendering a physical connection to the PC moot. The NeatConnect also offers a SD card slot at the front of the device, which is useful for those who regularly carry around a SD card, but I think they should've probably swapped that out for a USB port instead since most people tend to carry around flash drives rather than SD cards.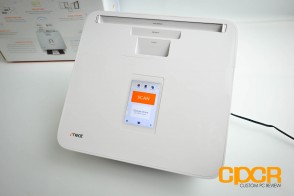 After the quick initial setup, which pretty much involves selecting whatever cloud service you want and entering login/password information, the NeatConnect is ready to go. Scanning simply requires putting the documents, receipts, business cards, etc. into the appropriate slots on the NeatConnect and pushing the large, orange scan button. Neat has implemented a number of options which can be selected directly via the touchscreen as well such as the option for single or double sided scanning, scanning quality (up to 600DPI), color or B&W, which cloud service to scan to, etc.
Speaking of cloud services, the primary cloud service designed for the NeatConnect is NeatCloud, which is a cloud storage solution hosted by Neat. NeatCloud is basically a cloud version of Neat's desktop digital filing software and will do pretty much what the desktop software will do except all your documents will be stored online in Neat's cloud service rather than on your PC. This will allow you to easily access the files via any PC or any mobile device.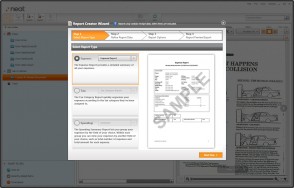 NeatCloud comes in 3 tiers of service – Personal, Home & Office, and Business. A list of differences between the service tiers can be found here, but the biggest difference is between the entry level Personal and the mid-tier Home & Office plans (or above) is that Home & Office users get the added bonus of accessing their documents, receipts, etc. via the Neat mobile app. Scanning to NeatCloud is a breeze using the NeatConnect and users who purchase the NeatConnect receive 3 months worth of NeatCloud Home & Office free of charge. Like I mentioned earlier, NeatCloud is pretty much a cloud version of the Neat desktop software, so you'll be able to individually review all your scans, input any missing information from those scans, and file them via the filing system. Files can then be searched for, viewed, downloaded, or synced with the Neat desktop software making it probably the easiest digital cloud filing solution on the market. Business users also have the option of generating expense reports, tax reports, as well as spending reports, which makes things easy for when tax season rolls around.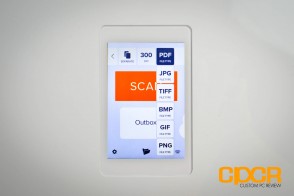 Those who wish to scan to another cloud service of choice such as Dropbox, Google Drive, Evernote, or even FTP/E-mail can do so as well by simply setting up the account, selecting the appropriate account from the list, and hitting the scan button. Files scanned to alternative cloud services have the option of being scanned into various formats such as PDF, JPG, PNG, TIFF, etc. and various DPI settings (600DPI maximum). Scan quality defaults to 300DPI, which I think is perfectly fine for those scanning documents and such. Those using the Neat software or NeatCloud will get treated to automatic OCR (Optical Character Recognition) which recognizes the type of document it's dealing with (receipt, business card, or document), and picks out important information to automatically digitize the information into a searchable, fileable format. OCR does fairly well on typical receipts and business cards quickly filling in name, address, sales tax, total amount, etc., but doesn't work so well with documents.
As far as issues go with the scanner itself, I did run into a couple feeding and detection issues with some extra thin receipts as well as some business cards printed on plastic, but overall it wasn't a huge problem for the majority of the documents, receipts, or business cards I tested. Unfortunately, my own business card was one of the problem cards as the left side was slightly cut off when scanned, but overall it did fairly well as long as the cards are printed on a more standard cardstock. As for the Neat software and NeatCloud, I didn't run into any issues although it's worth mentioning that both the desktop software and the cloud service felt quite sluggish and laggy. Neat could definitely use some optimizations to their desktop software and some server upgrades for their NeatCloud service as well, especially considering the fact that at $10/mo, NeatCloud isn't exactly cheap.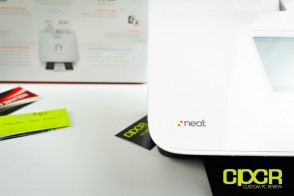 Speaking of not exactly cheap, pricing on the NeatConnect Cloud Scanner and Digital Filing System is ~$499.99, and an additional $5-$25/mo for additional NeatCloud services depending on which of the 3 tiers of service you choose. Of course, you could opt out of using NeatCloud's services altogether and just use the Neat software utility along with other cloud services such as DropBox, Google Drive, Evernote, etc. at no extra charge; however, you will lose the ability to sync the Neat software utility to the cloud as well as mobile access, document sharing, etc. offered by NeatCloud. While this pricepoint shouldn't be a huge problem for business users who plan to scan regularly, $500 plus a monthly subscription for the typical home user who only scans a couple bills and receipts every month seems a bit excessive. I think what Neat really needs to do is develop a free service tier for home users with limited scanning needs while also offering different paid service tiers for business users with heavy scanning needs.
Overall the NeatConnect Cloud Scanner along with the NeatCloud service is probably one of the easiest, most integrated solutions out there for those looking to finally take the first step into a paperless future. However be aware, Neat's integrated solution does come at a price – one that may put this incredible product out of reach for a lot of users.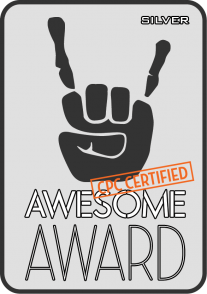 Sample provided by: Neat
Available at: Amazon