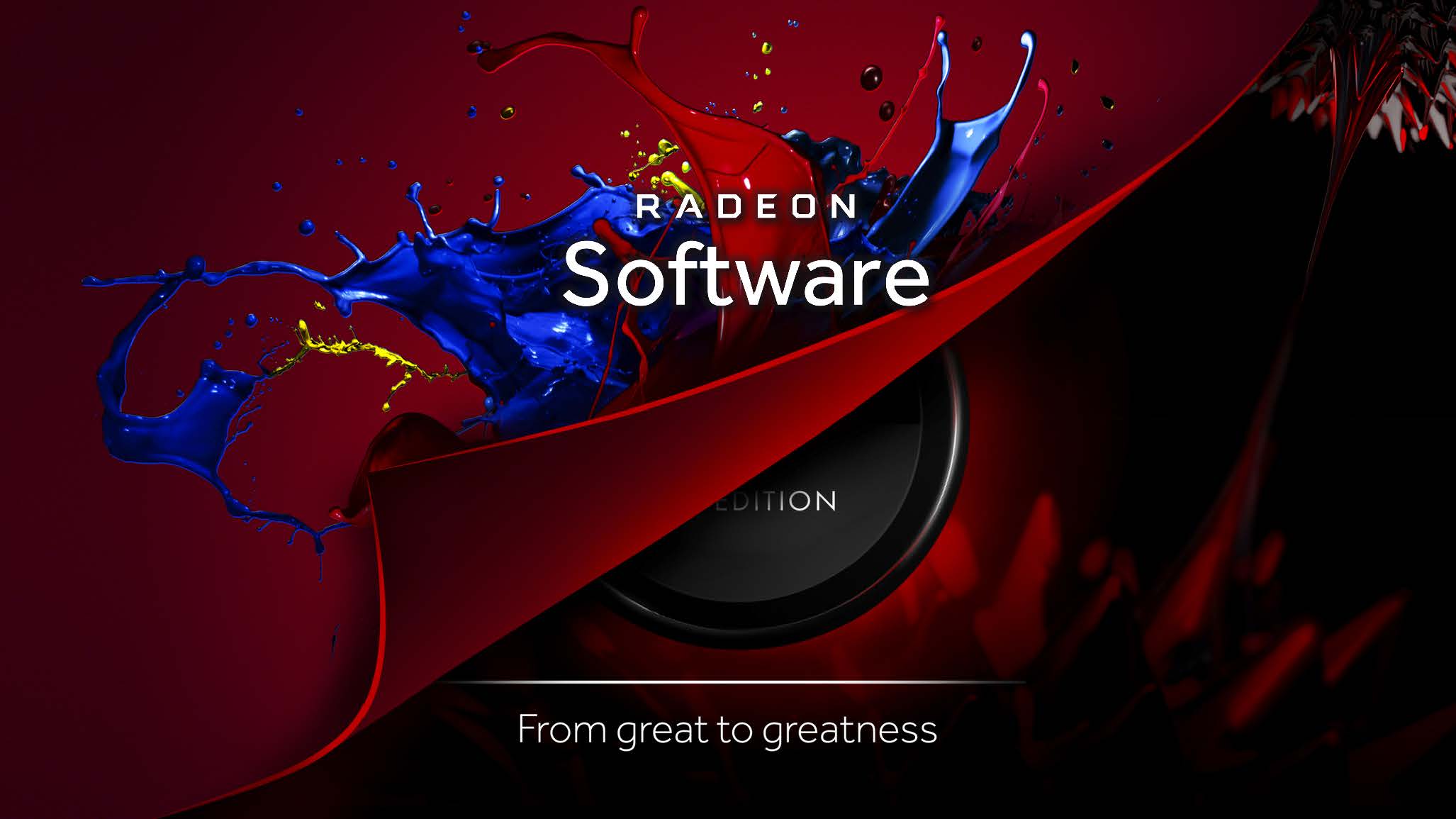 As the end of the year approaches, AMD packed a special surprise for its graphics card users – the Radeon Software Adrenalin Edition (Yes, that's Adrenaline without an "e") which is now available for download at AMD's website here. The new update brings a healthy boost to features as well as many refinements to existing features.
Performance
Latency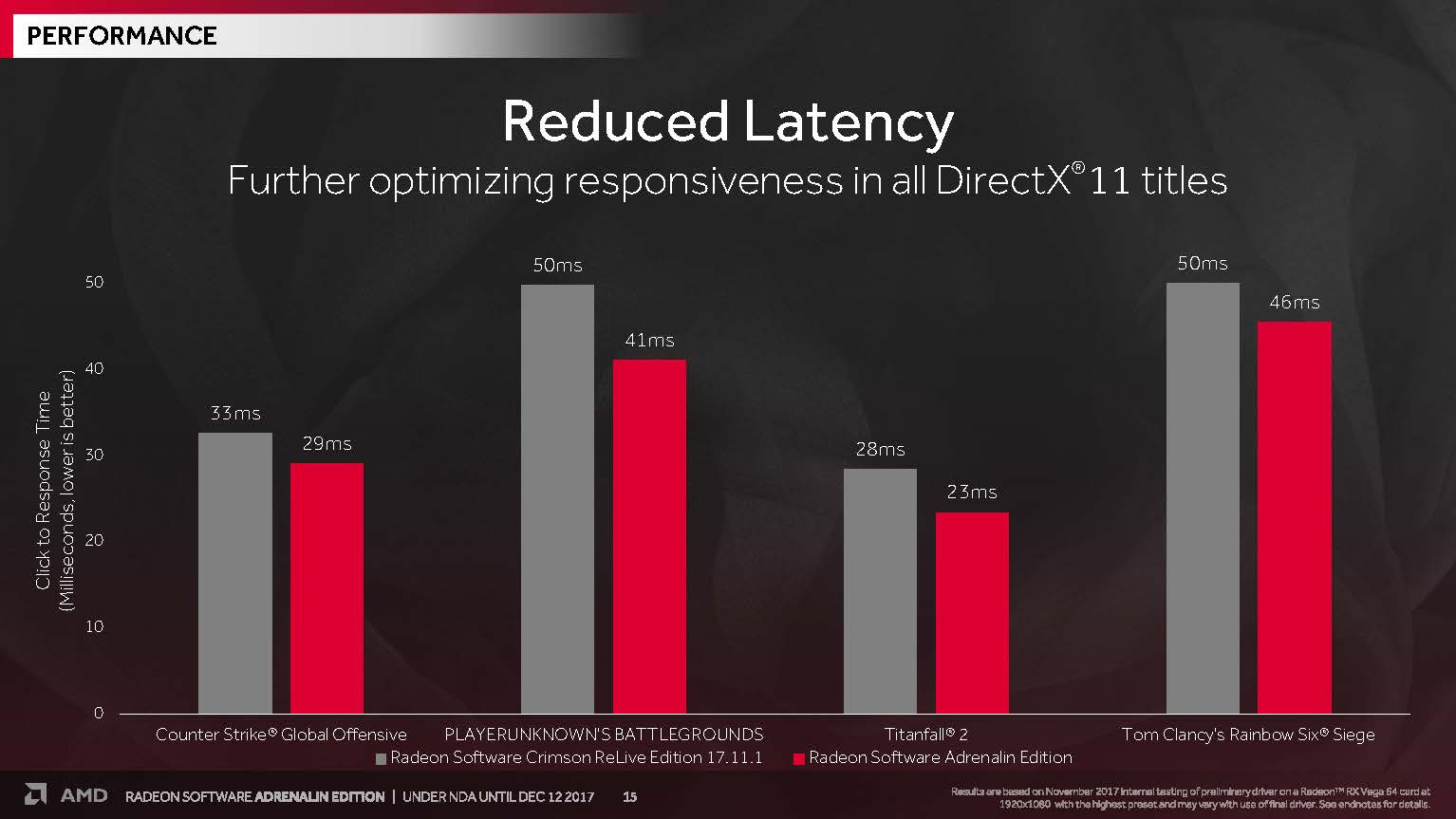 Performance has always been the paramount focus when it comes to any driver. According to AMD, the new Andrenalin driver ups the performance in some popular titles like Overwatch, Prey, and Project Cars 2. Input latency has been optimised slightly for DX11 titles. however, players are unlikely to feel any difference in this regard.
Frame Rate Target Control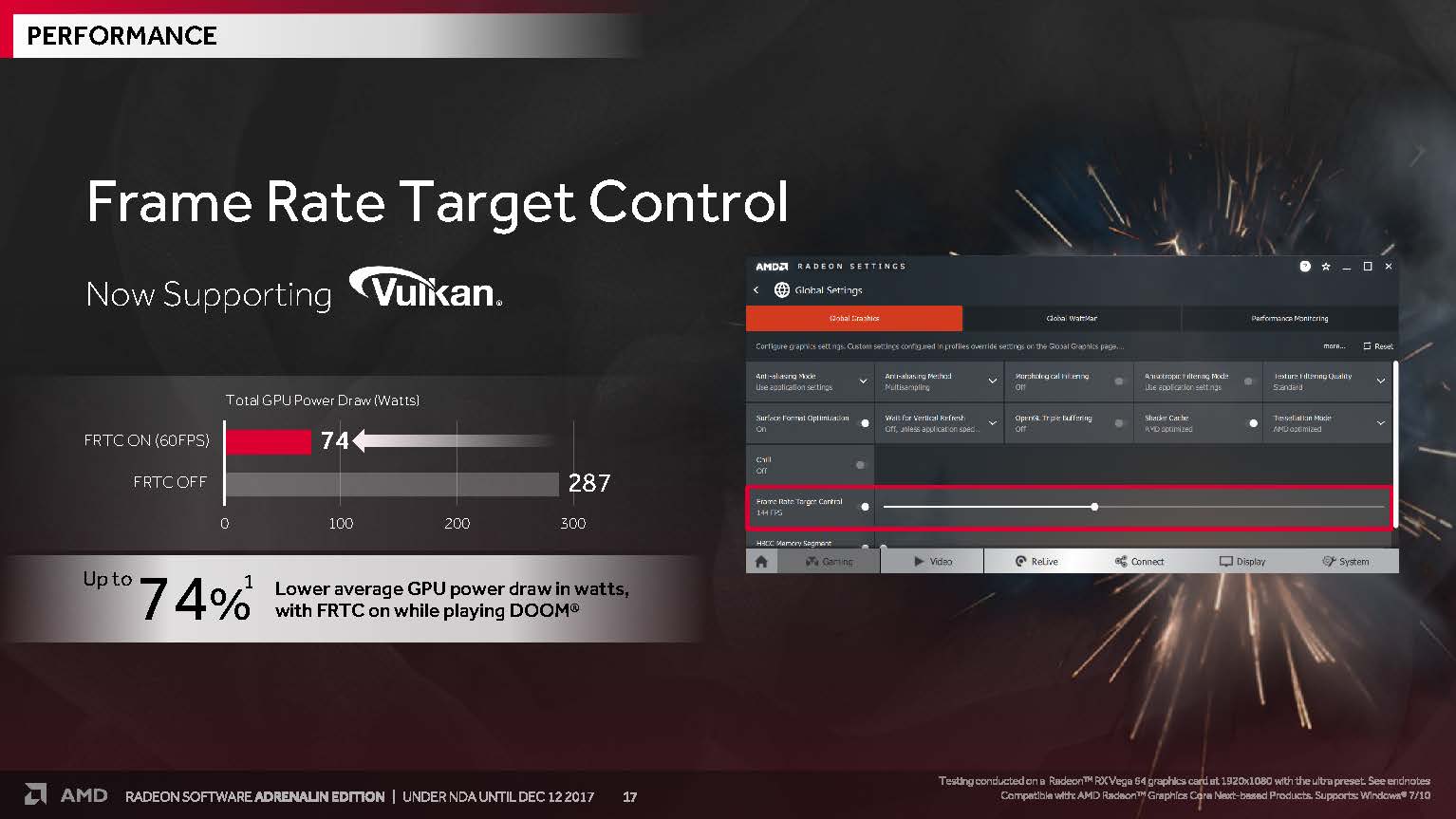 Frame Rate Target Control, the feature that puts a cap on the max framerate to conserve power, has been extended to support Vulkan. In an internal test, AMD boasts a massive 74% reduced power consumption when playing DOOM. This could bring further power savings to gaming laptops and mobile workstations.
Enhanced Sync
Enhanced Sync, AMD's V-Sync solution for those without Freesync, recieved some major updates and has been expanded to support multi-GPUs, Vulkan API, as well as notebook APUs and graphics cards. Enhanced Sync is more adept at reducing screen tearing and has lower performance impact than traditional V-Sync.
Compute Profiles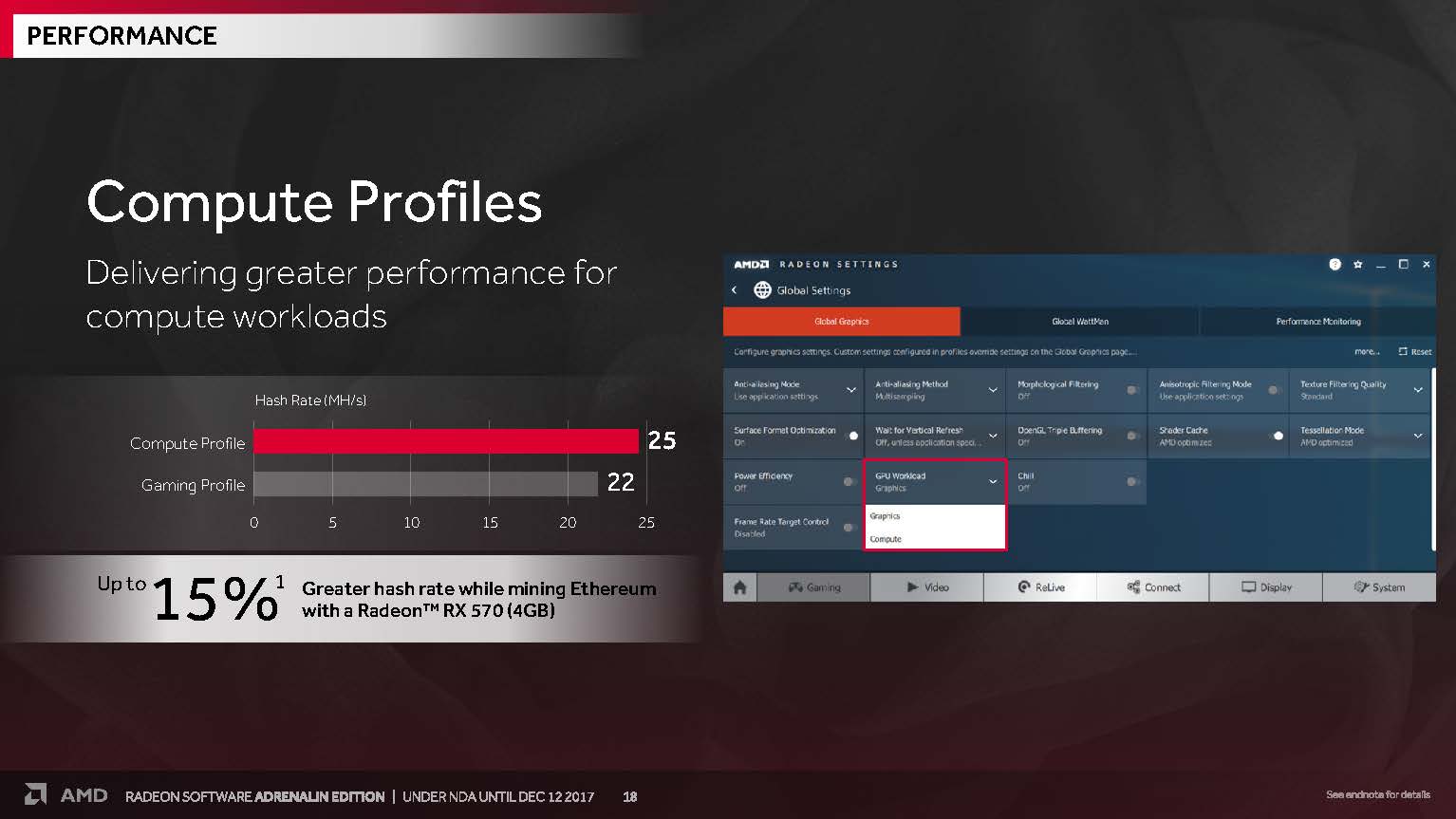 Cryptocurrency has seen a massive rise in value and popularity in 2017. To better improve mining performance for generic GPU cryptocurrency methods such as Ethereum, AMD has added a Compute Profile working mode. AMD didn't specifically go into how things work differently in this mode, but it promise improved performance in mining and GPU compute tasks.
Features
ReLive
ReLive is AMD's built-in capturing software. It enables users to stream and capture in-game footage directly through the driver suite without additional setup.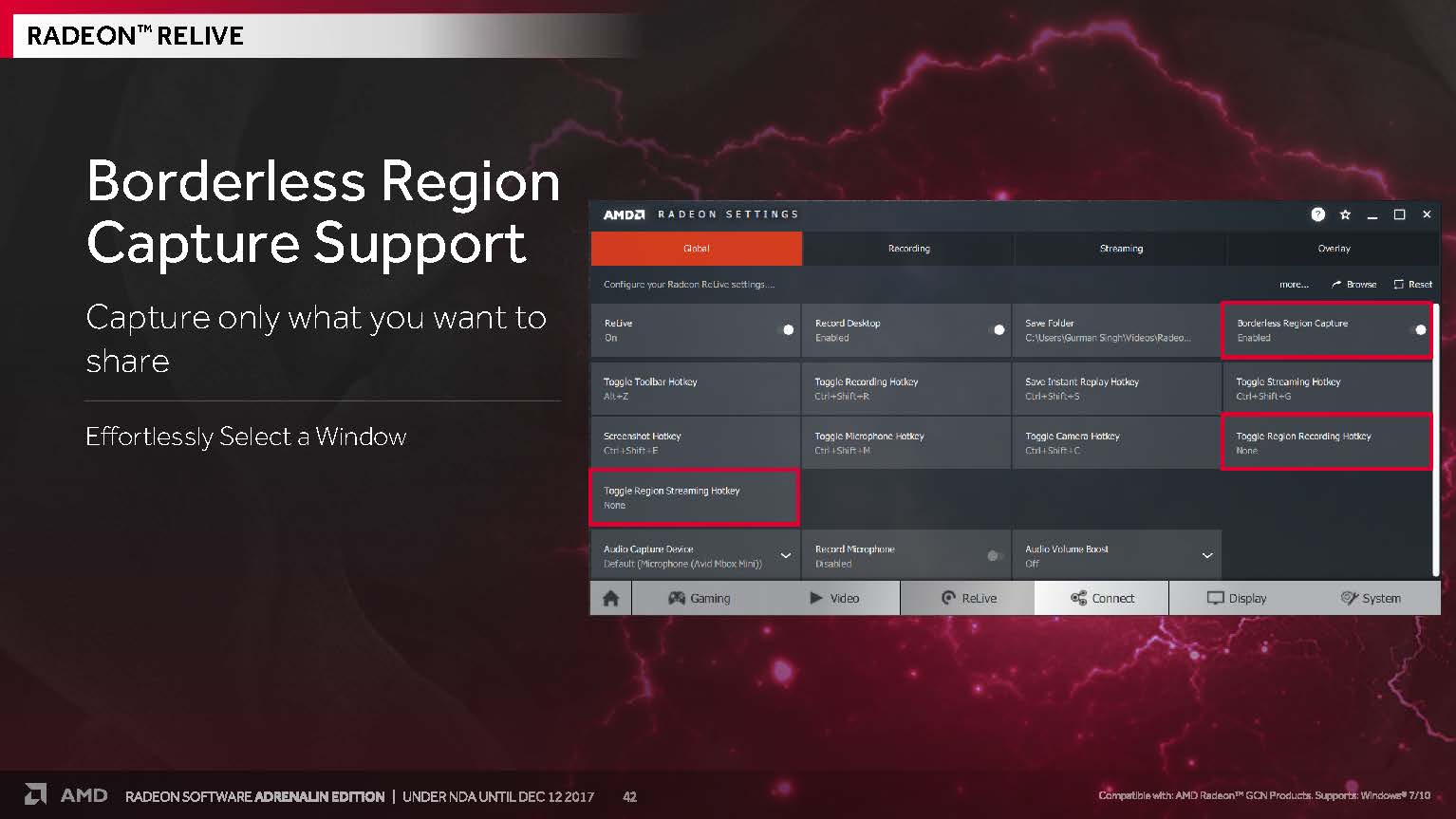 The most welcoming update to the capturing mode its the support for borderless region capture. In Radeon Software Andrenalin Edition, you also get to choose which window you want to capture by simply clicking on it. Running a game on three monitors? Don't worry, you can now record across multiple monitors as well.
Next on the list is ReLive's streaming features. Support for Chroma Key has been added, meaning streamers can block out the background behind them while streaming. More streaming platforms were added. You can now stream directly to Twitch or YouTube, or set up a custom stream of your own.
For those who want to monitor their system's performance without having to exit the game, there is now an overlay that can be toggled in-game with Alt+R. Users can change settings to ReLive, Performance Monitoring, Chill, Frame Rate Target Control, Freesync, and color settings directly thorough the overlay. You'll need to enable this under the "Overlay" section first.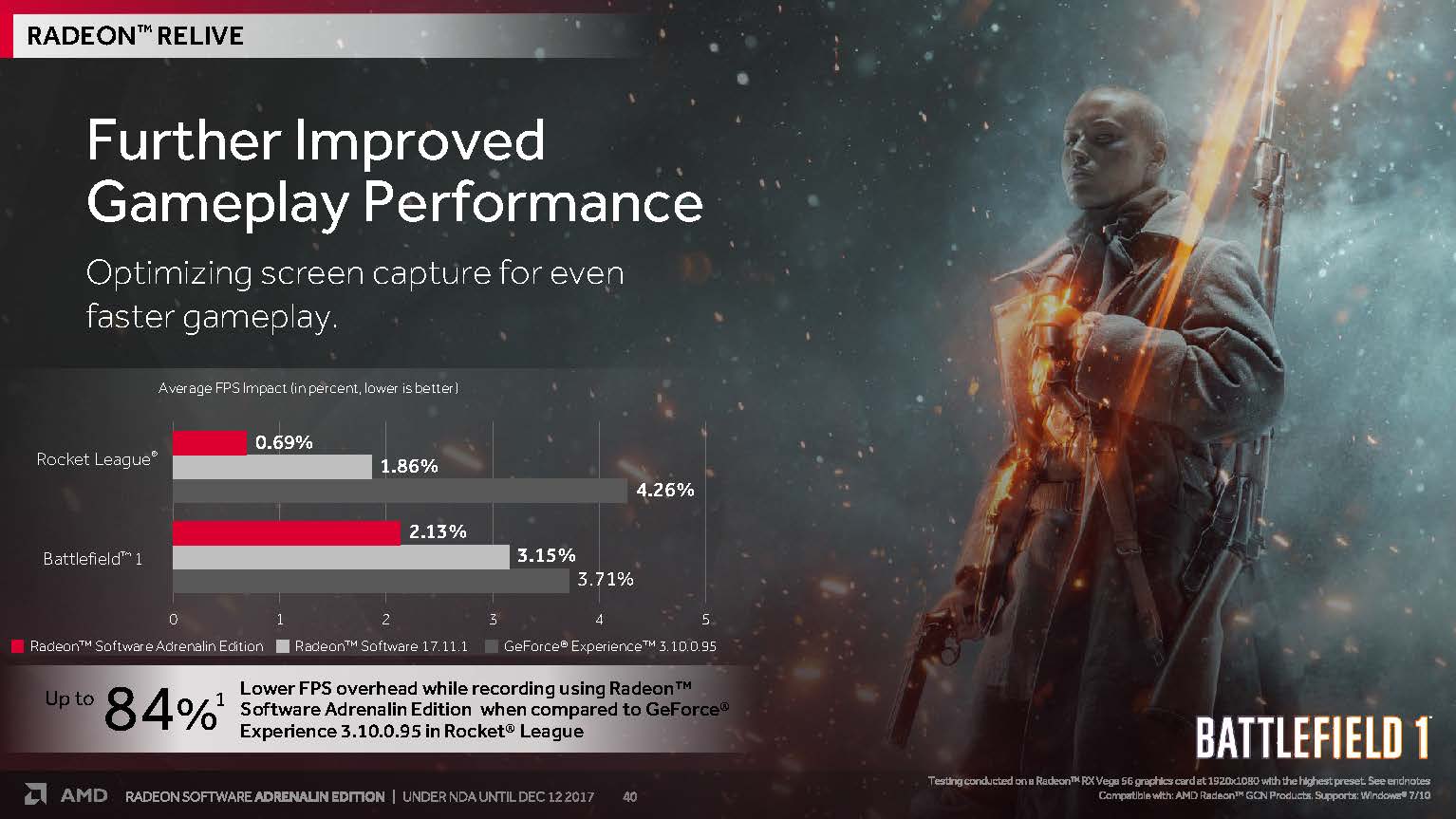 ReLive's performance impact has been reduced by around 1%. Again, you wont notice a difference in-game.
A new "Connect" Tab has been added amongs the tab list at the bottom of the UI. This is a dedicated area for handling social media and manage captured footages. Users can easily connect their Facebook, YouTube, and Twitter accounts to add status updates. The built-in gallery gives convenient access to all the precious recordings.
Wattman
The Wattman power and fan profiles can now be saved, exported, and shared.
Radeon Chill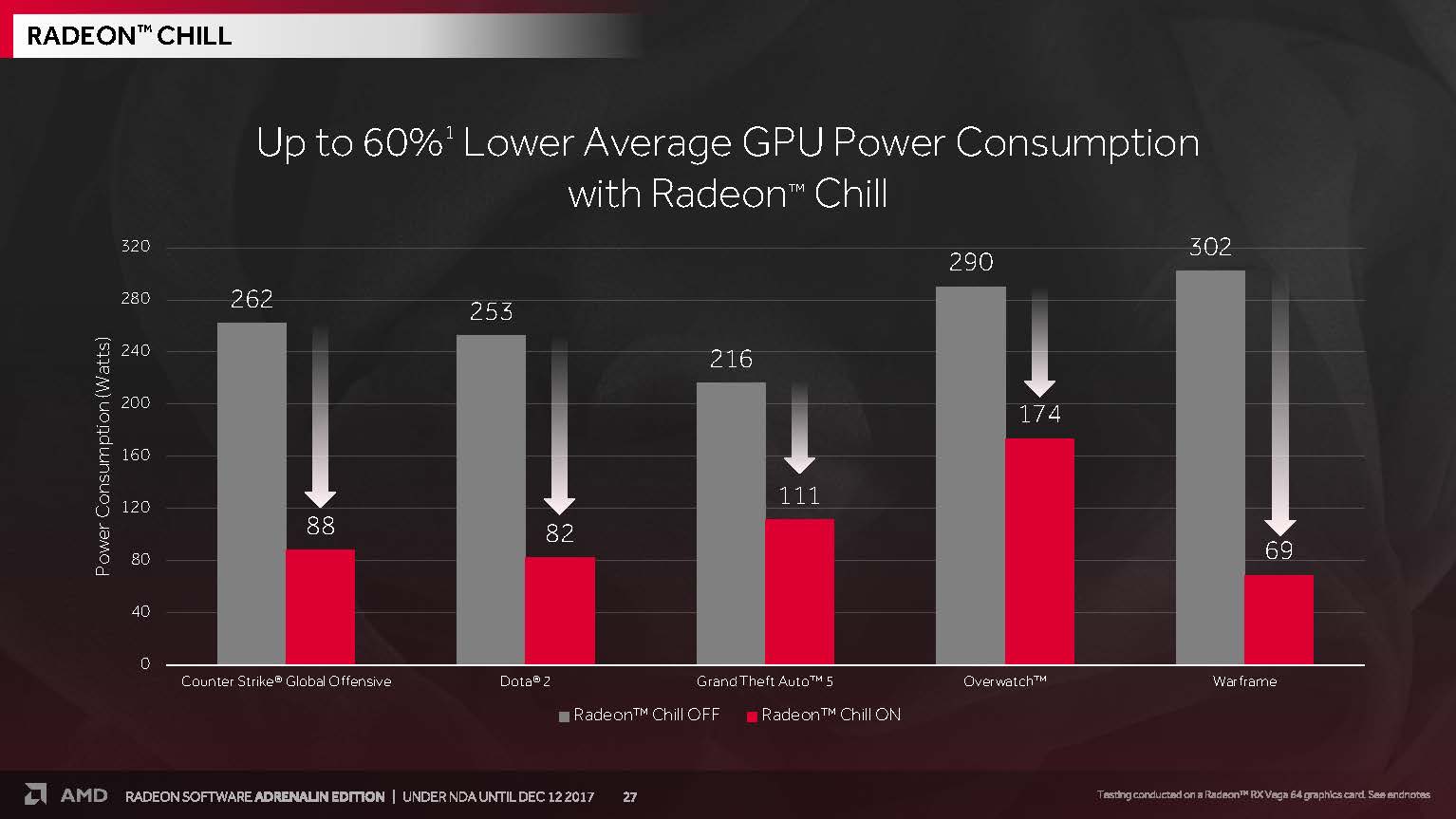 In Adrenalin Edition, Radeon Chill now works with all titles. Radeon Chill dynamically lowers the frame rate of the game when it detects that there's low activity on the screen. This drastically reduces the power consumed by the graphics card when you leave your desk or just standing still.
AMD Link
The AMD Link mobile app provides the same functions as the in-game overlay, except it's now on your phone. It's more convenient in that settings can be changed on a discrete display. Connecting your PC to the app is easy; just scan a QR code in the settings. Multiple PCs can be saved to the same device as well.
In regards to system information, the AMD Link app can only display the clockspeed and not the temperature.
The Android version is available now, but the iOS version is still under review and is expected shortly.