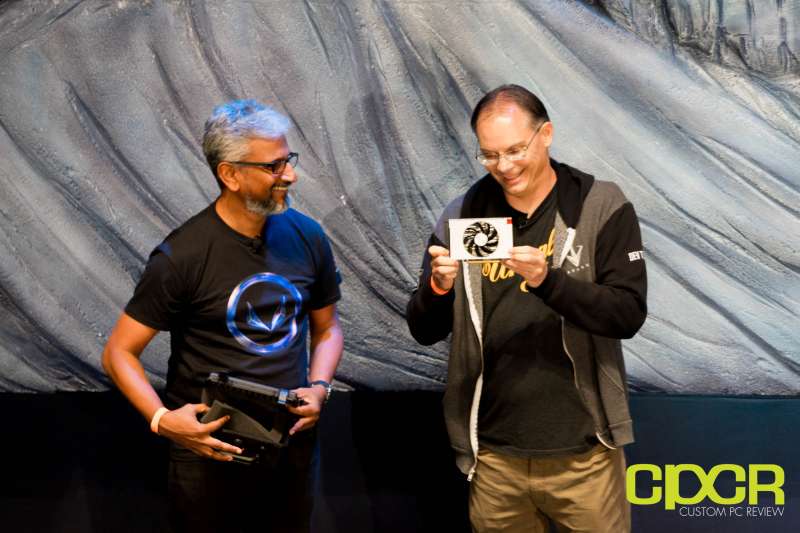 AMD recently confirmed the a new Vega architecture based graphics card, the RX Vega Nano.
During their event at at SIGGRAPH 2017, Radeon Technology Group SVP and Chief Architect, Raja Koduri, invited Founder of Epic Games, Tim Sweeney, to the stage to say wonderful things about AMD hardware and at the same time, give him one of the first working samples of RX Vega Nano.
Very little is currently known about the RX Vega Nano as it was shown off for the first time at the event. However, RX Vega Nano is not a surprise. HBM's stacked memory design removes a lot of the physical space that was traditionally needed for video memory allowing for such compact designs.