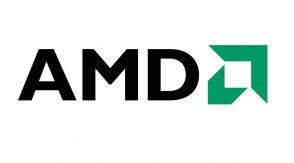 According to a report from Digitimes, AMD has revealed to its motherboard partners that it plans to launch its next generation 12nm Ryzen CPUs in February of 2018. The new CPUs will be manufactured on Global Foundries upcoming 12nm process.
The upcoming 12nm Ryzen CPUs will be codenamed Pinnacle Ridge and will feature both a die shrink as well as architecture improvements over current generation Summit Ridge Ryzen CPUs. Like Summit Ridge, Pinnacle Ridge will be divided into Pinnacle 7, Pinnacle 5, and Pinnacle 3. Pinnacle 7 will be launching first in February 2018 followed by Pinnacle 5 and 3 in March 2018. Following these will also be the Pinnacle Ridge low power in April 2018 followed by Pinnacle Pro in May 2018.
In parallel with the CPU launch, AMD is also expected to launch its 400 series chipset as well. The first chipsets are expected to be X470 and/or B470. Motherboards based on these chipsets are still expected to use the AM4 socket, but no confirmation is available as to backwards compatibility with Summit Ridge/300 series chipsets.
Source: Digitimes