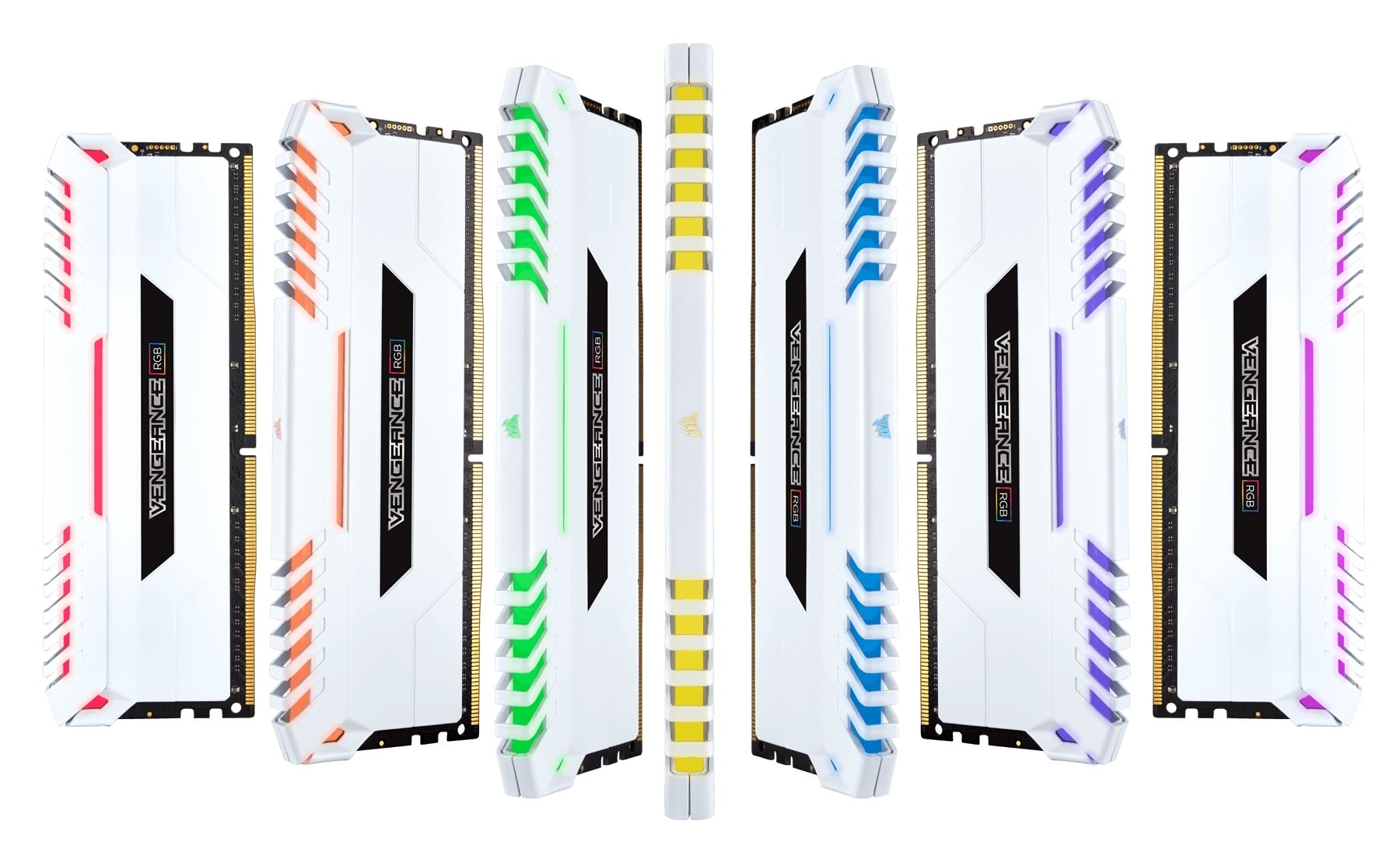 Corsair has outfitted its Vengeance DDR4 RAM series with shiny white armor and lots of lights.
The new Vegeance RGB White DDR4 comes with a white heating shroud to better blend in with your case or offer higher contrast, which ever you prefer. The shroud is still decked with RGB lighting. Besides being able to be controlled via the Corsair LINK sofware,  it's also compatible with Gigabyte RGB Fusion, MSI Mystic Light, and Asus Aura Sync lighting control software.
The Corsair Vengeance White DDR4 comes in kits of 16GB, 32GB, and 128GB. Pricing starts at $189.99.