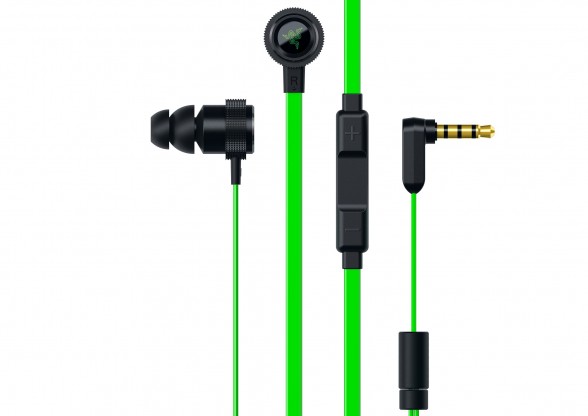 Razer recently announced that they've revamped the Hammerhead In-Ear Gaming Headset, now offering "…more power, sound quality, durability and portability than ever before." Aptly dubbed the Hammerhead V2 and the Hammerhead Pro V2, the new in-ear headphones now feature new flat cables rather than the older round cables and they also now pack 10mm drivers rather than the previous generation's 8mm.
Aside from the changes, the Hammerhead V2 and the Pro V2 still sport a beautiful CNC milled aluminum finish and the Pro V2 model still sport an in line microphone fully compatible with iOS and Android devices. Of course, a 3.5mm audio/micorphone splitter is also included with the Pro V2 for those who want to use both the headphone and microphone functionality with their PC.
Both the Hammerhead V2 and the Hammerhead Pro V2 are currently available on the Razer website now for $49.99 and $69.99 respectively.