Today is April 1st, which means many of the articles you'll read today on the internet are  jokes or pranks, however, we Custom PC Review take our custom PCs very seriously (I mean, it's in our name, right?) which is why we decided to break the tradition of  jokes and ill-thought pranks and get serious with an awesome DIY Custom Gaming PC Giveaway!
We've teamed up with the folks at AMD, XFX, Patriot, Themeraltake, Phanteks  and Square-Enix to bring you, our loyal readers, an awesome giveaway! Thanks to our amazing partners we were able to put together a sweet selection of components so one lucky winner can put together their very own custom gaming PC capable of playing all of the latest and most demanding titles. We're even throwing in a a copy of Rise of the Tomb Raider (Steam) provided by the good folks at Square-Enix, so you can experience one of the best PC games of 2016 on your awesome new gaming PC!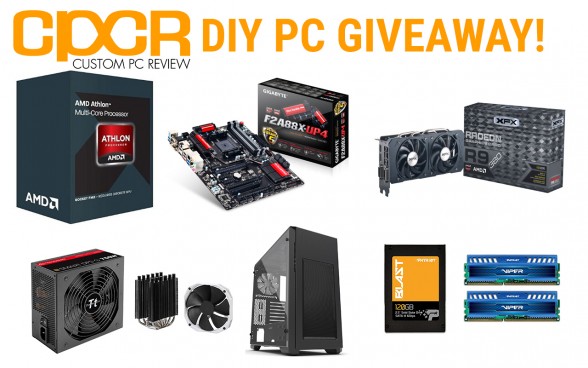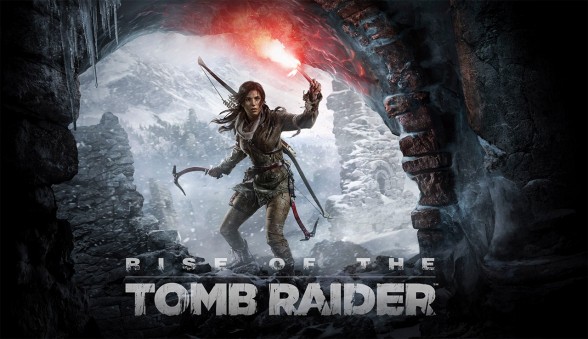 The Prize
The list of parts and games from our awesome partners include:
1x AMD Athlon 860K Quad-Core CPU
1x Gigabyte GA-F2A88X-UP4 FM2+ Motherboard
1x XFX Radeon R9 380 DD XXX OC 4GB GPU
1x  16GB (2x8GB) Patriot Viper DDR3 1600MHz Memory Kit
1x 120GB Patriot Blast SSD
1x Phanteks Enthoo Pro M Acrylic Chassis
1x Phanteks PH-TC14S  CPU Cooler
1x Thermaltake Smart DPS G 750w PSU
1x Rise of the Tomb Raider PC Steam Key
How To Enter
To enter, simply fill out the form below powered by gleam.io, be sure to read the terms and conditions listed below to ensure that you qualify.
CustomPCReview.com DIY Gaming PC Giveaway

Terms and Conditions
NO PURCHASE NECESSARY. The Custom PC Review DIY Gaming PC Giveaway starts on April 1st at 7:00 AM EDT  and ends on April 7th at 11:59:59 PM EDT. Open only to eligible US residents, 18 years or older. Entries submitted before or after the applicable offer period will not be eligible. Winners are selected at random using Gleam's sweepstakes function (powered by Random.org).
The winner will receive all of the components for the "DITY Gaming PC", separately and unassembled. Items may arrive in multiple shipments and from multiple locations. The winner is fully responsible for the assembly and support of the system and Custom Media Inc. holds no responsibility for damage or loss of the items during shipping and offers no warranty or support for the components themselves. Custom Media Inc. holds no responsibility for any damage, loss or injury sustained during the handling, assembly, receipt or use of the giveaway prizes.
Anything else?
Yep! be sure to thank our amazing partners, without whom this wouldn't be possible. You can follow them on Twitter @AMD, @XFX_Playhard, @PatriotMemory, @Phanteks, @Thermaltake  and @SquareEnix
Update: Alright guys! The contest is over! Congratulations to aiwanei for being the winner!