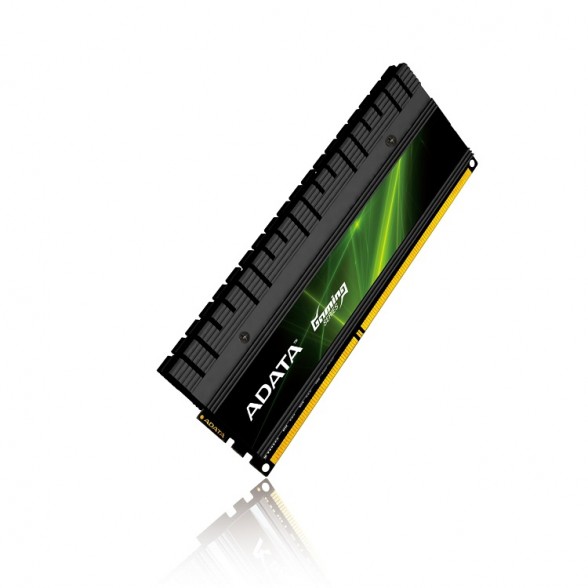 Press Release
Designed to bring maximum performance to 3rd generation Intel core processors
ADATA Technology Co., Ltd. today announced the start of shipments of the XPG™ Gaming v2.0 Series DDR3 2400G DRAM modules. These dual channel kits are designed and engineered to bring optimum performance to third generation Intel™ Core™ processors and the Z77 platform.
XPG DRAM modules signify Xtreme Performance Gear, providing the extreme speed and performance required by advanced users. The XPG Gaming series v2.0 is targeted specifically at the distinct performance and cooling needs of the worldwide gaming community. These latest DDR3 2400G modules offer new levels of data transfer speed, along with the many features that are hallmarks of the XPG series.
With speed up to 2400Mbps (2400MHz), and transfer bandwidth reaching 19,200 MB/s, the XPG series once again pushes gaming to the next level. The modules support Extreme Memory Profile (XMP) version 1.3, and use ADATA's renowned Thermal Conductive Technology (TCT), combined with 2oz copper 8-layer printed circuit board, for superior heat dissipation. To further ensure reliability, a screw-lock mechanism improves cooling efficiency for long-term use. All XPG gaming modules are RoHS compliant, and come with a lifetime warranty where applicable.
Availability
The XPG™ Gaming v2.0 Series DDR3 2400G DRAM modules will be available through selected channels in the US and Canada for the suggested retail price of US$89.99.
Product Features and Specifications
Performance
Speed up to 2400Mbps (2400MHz)
Transfer bandwidth up to 19,200 MB/s (PC3 19200)
Timing
CL10-12-12-31
Density
8GB (4GB x 2)
Operating voltage
1.65 V
Feature set

Designed for 3rd generation Intel core processors and Z77 platform
Supports XMP ver. 1.3 (Extreme Memory Profile)
Lead-free products are RoHS compliant
Thermal Conductive Technology (TCT)/2oz Copper 8-layer PCB
Dual channel