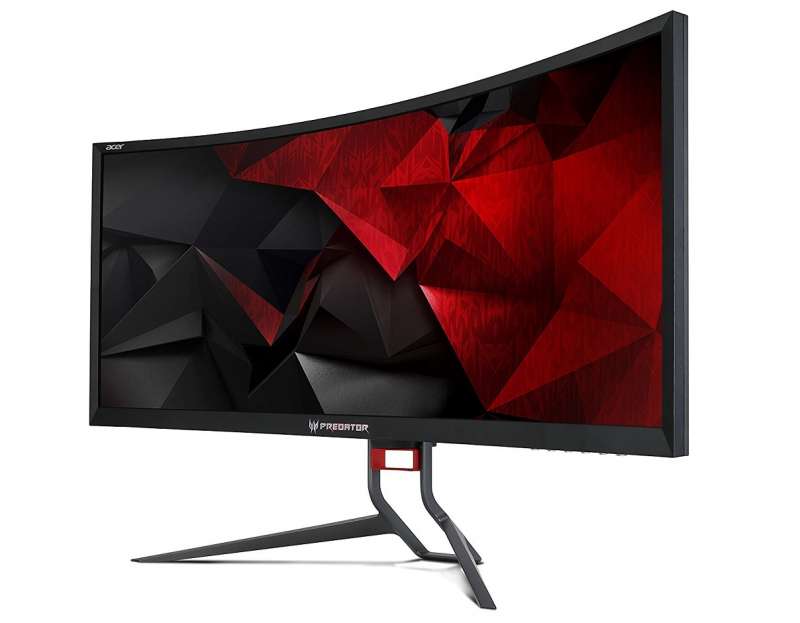 For those who enjoy the experience of massive gaming monitors, Acer is quietly launching an updated version of the Predator Z35, the Predator Z35P.
The Acer Predator Z35 is one of the most impressive monitors on the market featuring 35-inches of screen real estate, Nvidia G-Sync support, and a refresh rate of up to 200Hz; however, with a lowly resolution of just 2560×1080, it's a bit low for 2017.
Given that the resolution is clearly lacking, Acer's new Predator Z35P remedies this issue by equipping the monitor with a new 35-inch AMVA+ 1800R curved panel featuring a native resolution of up to 3560×1440 (21:9 aspect ratio), 2500:1 contrast ratio, 300-nits maximum brightness, 4ms response time, 100Hz refresh rate, and of course G-Sync support. Connectivity options include HDMI 1.4, DisplayPort 1.2, USB Type-A, USB Type-B and 3.5mm audio in for the integrated speakers.
The Acer Predator Z35P is expected to retail for $1,099.99.  Pre-orders are currently available on Amazon with an estimated ship time between approximately 1-3 weeks. More information about the Acer Predator Z35P can be found on the Acer website here.