Today is the official kick off day for E3 and as expected, many companies have already begun showing off their new products.
One company showing off some cool new gear is gaming peripheral giant Razer, so we decided to check out their booth to see what they had in store for us. Walking into the Razer booth, it was packed with many of the latest (and coolest) gaming gear such as the Razer Blade notebook, the Razer BlackWidow Ultimate BF3 Edition Mechanical keyboard, the Razer BlackShark, etc. Among them, two products really stood out – the Razer Taipan Expert gaming mouse and the Razer Artemis Concept Controller. Why did they stand out? Well, they were just announced this morning!
Razer Taipan
The Taipan is Razer's newest offering in their gaming mouse category. It's an ambidextrous mouse developed with feedback from professional gamers. Before you start becoming disappointed because Razer's previous ambidextrous mouse, the Abyssus, felt like a jagged rock in your hand, know that the Taipan has plenty of features added to increase its comfort and usability. Starting off with its chassis; the Taipan sports a very ergonomic shape that allows your hand to wrap around it instead of just sitting on it. Its surface also received a matte finish with additional rubber pads added on to its sides to maximize grip and comfort. Under the hood, the Taipan is equipped with Razer's 4G Dual Sensor System. The 4G Dual Sensor System is rated at 8200DPI and uses a laser sensor as well as an optical sensor to provide pin-point tracking on all surfaces. More importantly, it will combine the benefits of both sensors in a single package. The Taipan is also fully compatible with Razer's Synapse 2.0 software which will help download the latest drivers, firmware, and profiles from any point where there's internet access.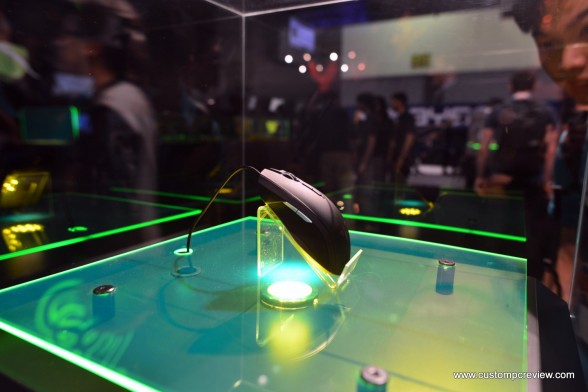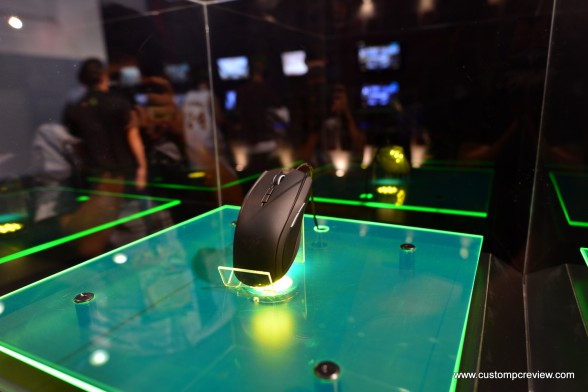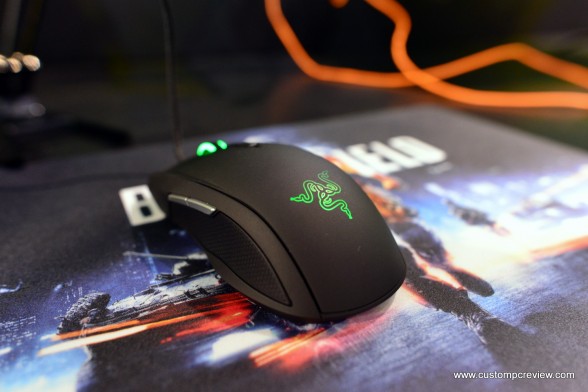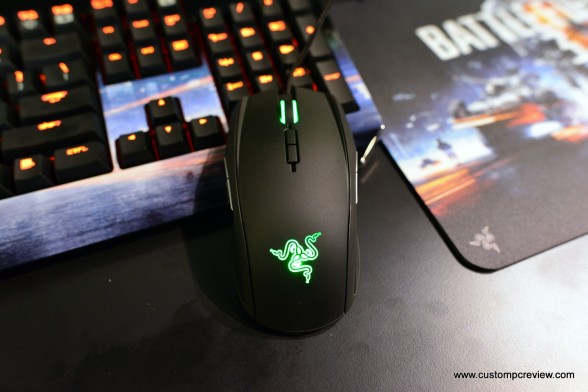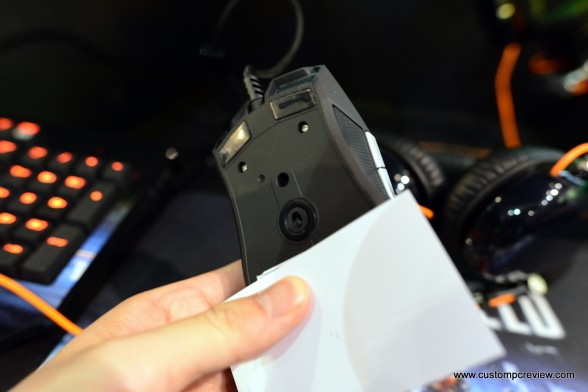 Razer Artemis
The Razer Artemis Concept Controller on the other hand is shrouded in mystery. Little info has been released on Razer's main site, but what we do know is that the controller is designed in collaboration with Piranha Games for their upcoming title MechWarrior Online game where you get to go head-to-head with giant mechs while piloting your own. From the early prototype in the Razer booth,  we can see that the controller is massive, sports a keypad to the left, a large screen in the center, and a flight stick to the right. Razer argues that in order to be fully immersed in the world of Mechwarrior the inclusion of a flight stick is a must (and I'm inclined to agree). Razer also tells us that the screen will be used to display information such as a minimap and vital status, and the keypad will be programmable to suit the needs of the player.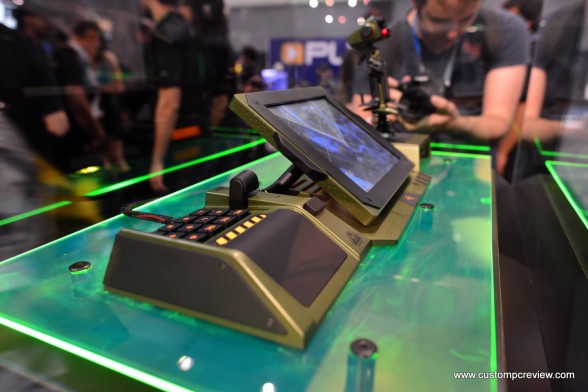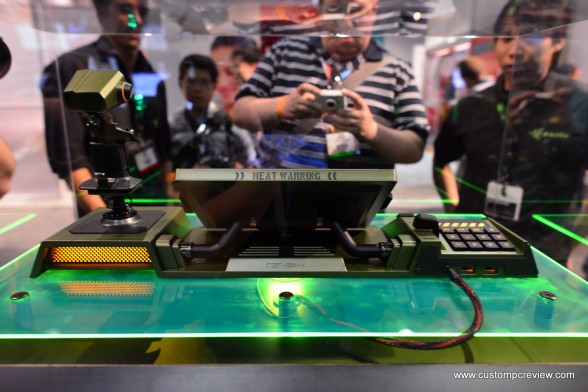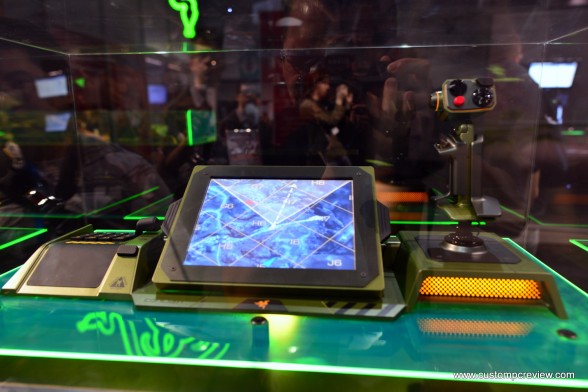 The Razer Taipan will have a retail price of $79.99 with an expected arrival date of July 2012. No words on pricing/release date of the Artemis have been released.