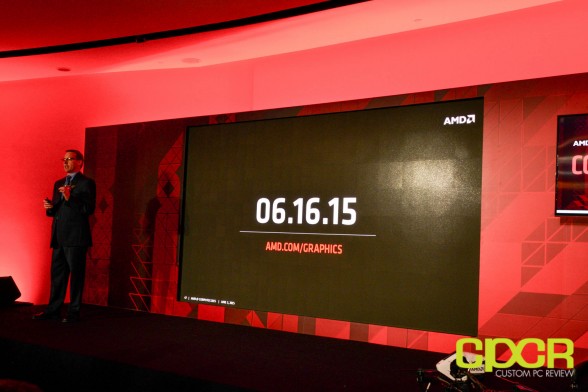 This morning at Computex 2015, AMD held a press conference mainly for the launch of their new 6th generation Carrizo APU, but also devoted a small amount of time talking about their graphics technologies. After spending some time about AMD Freesync, AMD LiquidVR, and HBM (High Bandwidth Memory), AMD ended the presentation with this sad, sad slide. 06.16.15, meaning we'll be waiting until E3 to hear about the long rumored upcoming Fiji graphics cards. Luckily it's only a few weeks away.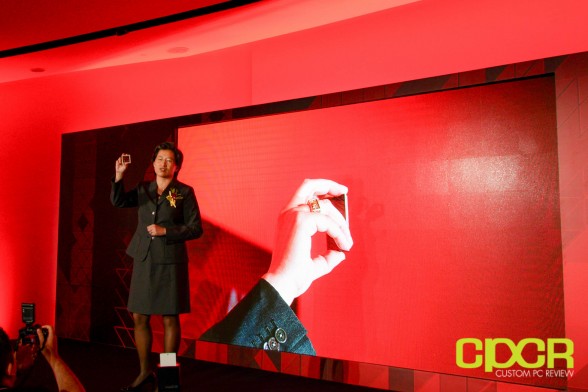 However, before we all went home disappointed, Dr. Lisa Su did show the audience the die for the upcoming graphics card. As I understand it, this die includes both the GPU as well as HBM, which should allow some seriously compact designs for upcoming Fiji based graphics cards.
AMD didn't share any further details on whether we'll be seeing an actual launch of the product or a soft launch as we've seen from AMD before, but according to multiple industry sources, we should expect GPU vendors to have graphics cards ready to go on launch day.