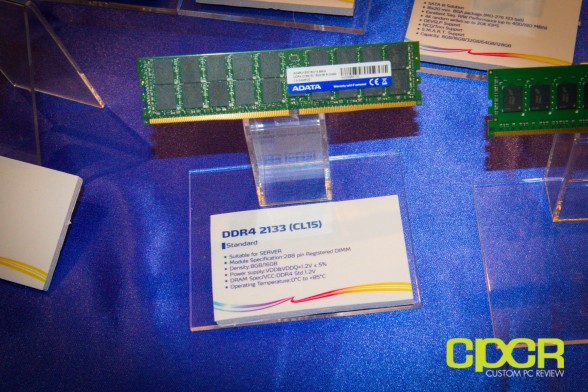 Along with ADATA's copious flash storage offerings, ADATA also showed off some of their latest memory products as well. Most notably, ADATA showed off some of their next generation DDR4 server memory modules which carry capacities up to 16GB. While ADATA's current DDR4 offerings are still at similar performance levels in comparison to DDR3 (2133MHz, CL15), the latest modules are capable of higher memory densities than DDR3 and run at a slightly lower 1.2v. ADATA did not show off any consumer oriented DDR4 modules, but with DDR4 support on consumer products not coming until at least Q3/Q4 of 2014, it's not too surprising.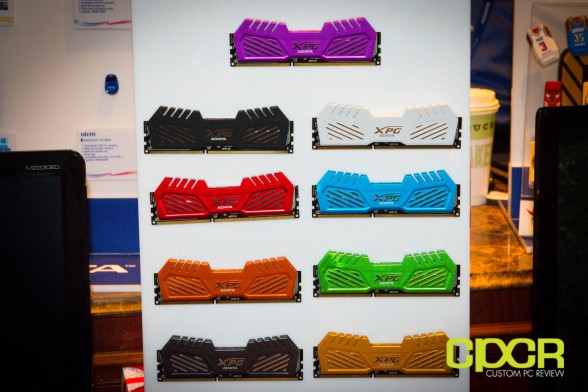 While DDR4 is interesting, it's still not here yet. Until then, ADATA also released a sneak peek at their latest XPG V2 memory modules which will now come in various heatsink color combinations. ADATA hopes that this will give PC enthusiasts and system modders an easier time when matching motherboard, GPU, heatsink and memory color combinations.
What do you think of the new heatsink color options? Leave a comment below!
http://www.youtube.com/watch?v=FWyfZthbRHs