Boutique PC manufacturer Alienware, showcased some of their new products at E3 with great enthusiasm. Now a subsidiary of Dell computers, Alienware has been bringing consumers with powerful pre-built systems since 1996 and is still going strong. At E3 2012, Alienware continued to make its influence with its small but packed booth featuring its full range of products loaded with the most high-end hardware.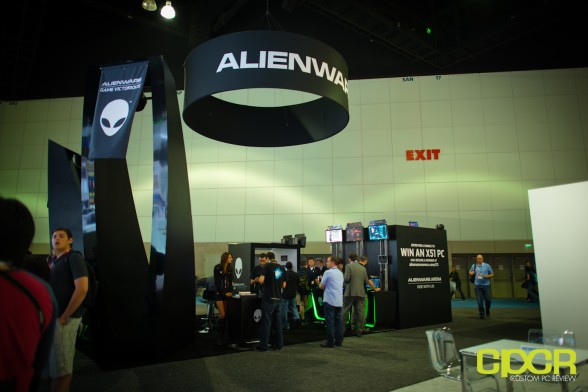 Since E3 is more of a gaming convention than a hardware convention, the Alienware booth actually has quite a small footprint when compared to many other boots on the show floor.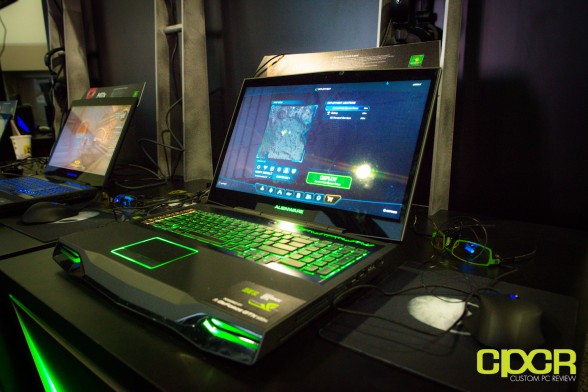 Immediately upon entering the booth we are greeted by the M18x gaming laptop.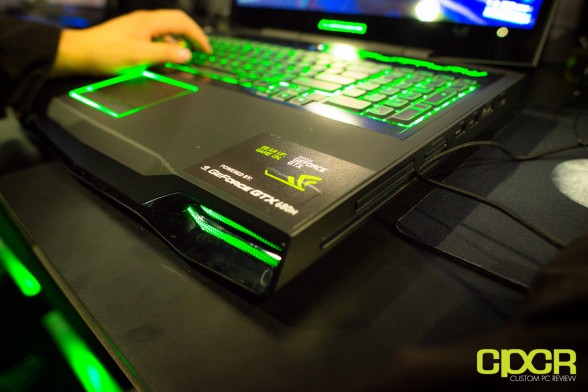 Zooming in, we can see that the M18x is equipped with Nvidia's new high end mobile GPU- the Nvidia GTX680M.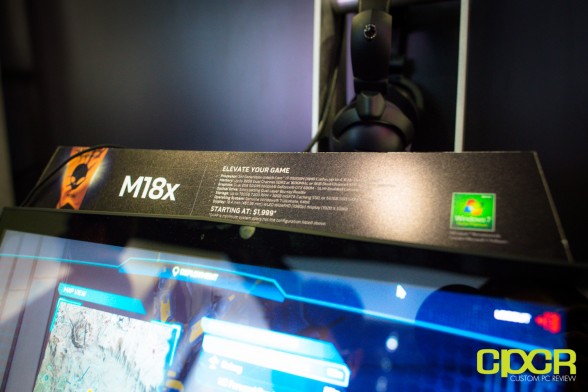 The top panel provides us with a more detailed specification list of the M18x–and its price. Obviously, with boutique laptops comes the boutique pricetag as well.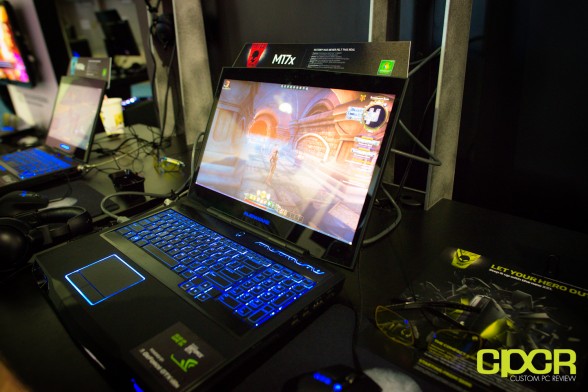 Next to the M18x, we have the M17x. The M17x has a smaller screen than the M18x, but packs similar hardware. To the left of the M17x is the M14x, which sports a similar design to the other Alienware laptops on display, but given the smaller form factor, won't be sporting the top end hardware found on the M17x or the M18x.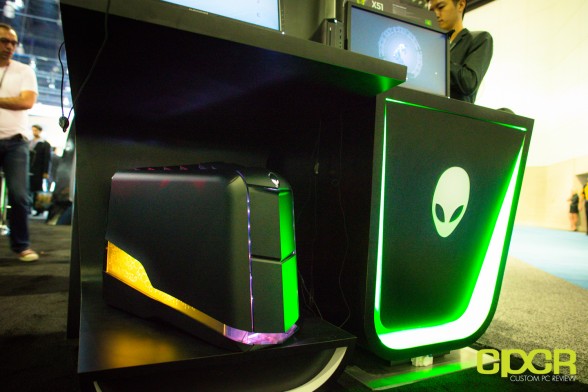 Moving further into the booth we stumbled upon the Alienware Aurora gaming PC. As you can see, the PC looks absolutely fantastic.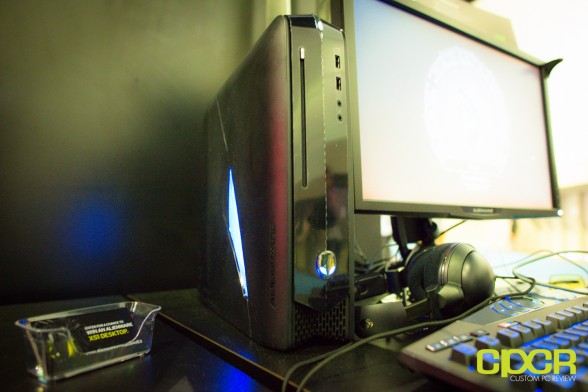 Also on display is the recently introduced X51 small form factor gaming PC. Looking to bring more performance to a smaller package, the X51 is capable of being loaded with Intel's i7-3770 processor, 16GB of DDR3 RAM, and the Nvidia Geforce GTX 555 graphics card.
Right on the other side of the X51/Aurora display, a X51 is running Street Fighter X Tekken.