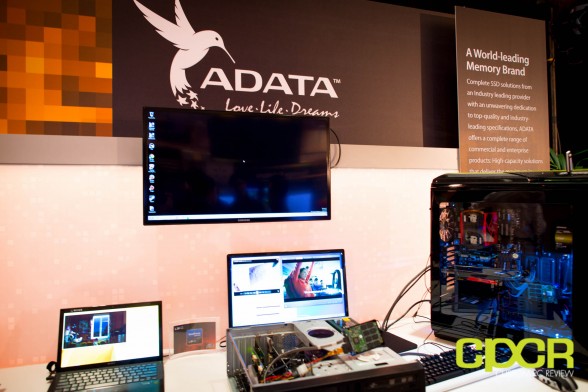 As a gold sponsor of LSI's AIS 2013 conference, ADATA demoed a couple of their yet-to-be-released SandForce SF3700 based products.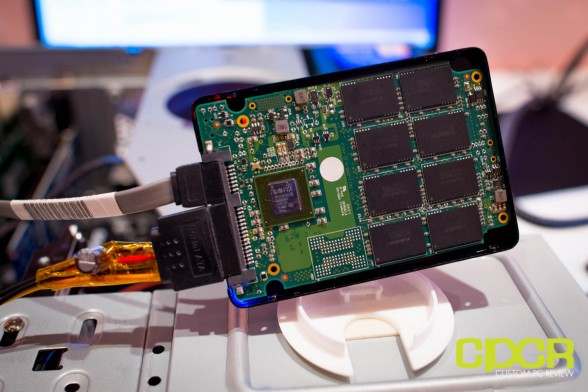 The first is a still unnamed SATA based SSD utilizing the SandForce SF373975A controller paired with some unbranded flash memory (most likely 19nm Toshiba MLC or 20nm Micron MLC). The sample demo'ed is a working sample although we weren't allowed to run any performance benchmarks on the demo system.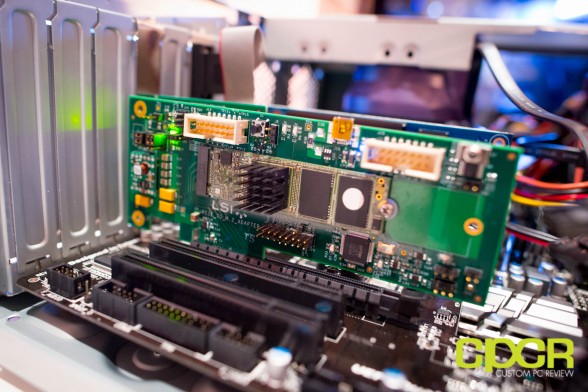 Along with the SATA based variation, ADATA also showed off a M.2 SSD based off the SF373975A controller with some unbranded flash memory as well. No details were given on this unit, but it appears to be using a PCIe 4x adapter suggesting it may possibly be the XNP280E M.2 SSD ADATA showed off back at Computex in June. Of course, at the time ADATA didn't have a working sample ready to go whereas the M.2 unit on display here at AIS is a functioning sample. Again, no performance benchmarks were allowed here.
Unfortunately, we haven't seen any mention of the ADATA SX2000 SSD that became the hot topic of the storage industry when it was shown off at Computex. No word regarding pricing on the upcoming SF3700 based SSDs is available yet, but it should be available first half of 2014.