Spyware, adware, ransomware, rootkits, worms, viruses, trojans, keyloggers, hijackers and more. These days, there are literally millions of ways your computer could get infected by some sort of malware and generally speaking, dealing with this stuff is a massive pain in butt. Many of these malwares not only attempt to look legitimate, but they also embed themselves by modifying registry keys and other system settings to ensure that once they're in a system, they don't leave.
Luckily, there are some great people who have developed some effective tools to remove that malware so you don't have to figure out how to do it manually. Here are some of the best malware removal tools out there.
Malwarebytes (Free, Paid Premium)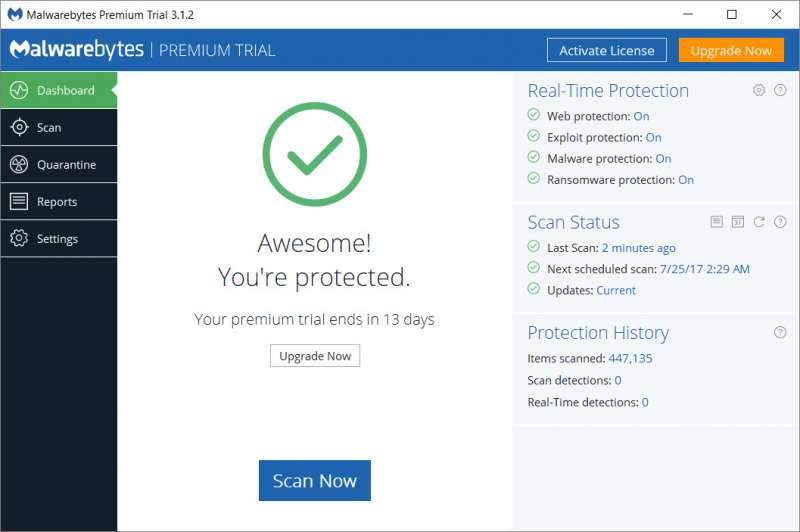 When it comes to malware removal, Malwarebytes is without a doubt the absolute gold standard. The software is easy to use, is super lightweight, and will catch malware that many anti-virus softwares miss. The best thing about Malwarebytes however is that the software is completely free for malware scanning and removal. For those who constantly get infected with something new every other day, Malwarebytes also offers a premium version featuring real-time protection and ransomware removal, but it'll set you back $39.99 per year.
One thing to keep in mind however, is that Malwarebytes is a malware removal tool specializing in removal of stuff like adware, spyware and rootkits, so you'll still want a virus protection software to deal with viruses, worms, trojans and other types of threats.
Spybot Search & Destroy (Free, Paid Premium)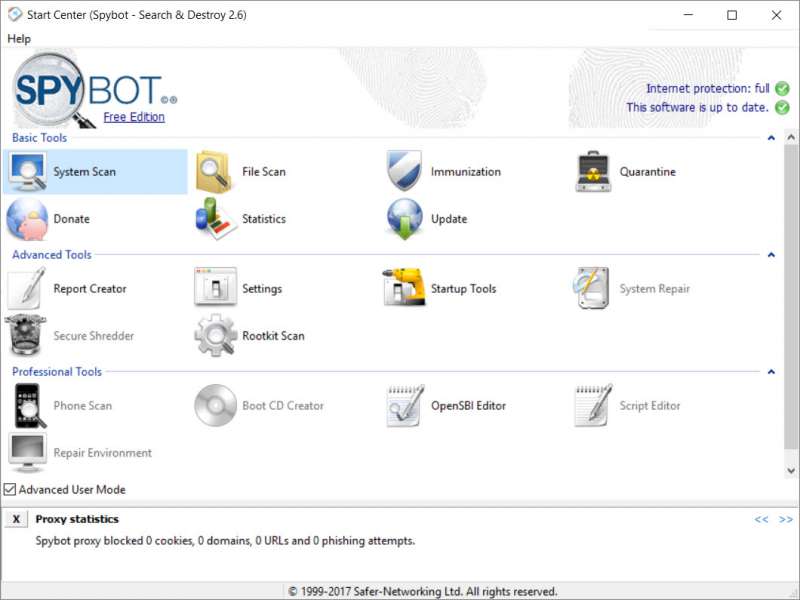 Spybot Search & Destroy is another excellent malware removal tool which specializes in removal of malware such as spyware, adware, keyloggers, browser hijackers, rootkits, and more. The tool is highly effective and like Malwarebytes, will remove quite a bit of malware that many common anti-virus softwares simply miss.
While Spybot's malware scanning and removal capabilities are top notch, Spybot's real claim to fame is that it has a unique immunization functionality which "immunizes" your browsers so that common, well known malware such as useless browser toolbars won't be able to cause damage to your system.
Spybot's basic functionality for malware scanning and removal, and immunizations are free, but those who want antivirus or the ability to load Spybot onto a boot disk will have to upgrade to a more premium version.
Download Spybot Search & Destroy
SUPERAntiSpyware (Free, Paid Premium)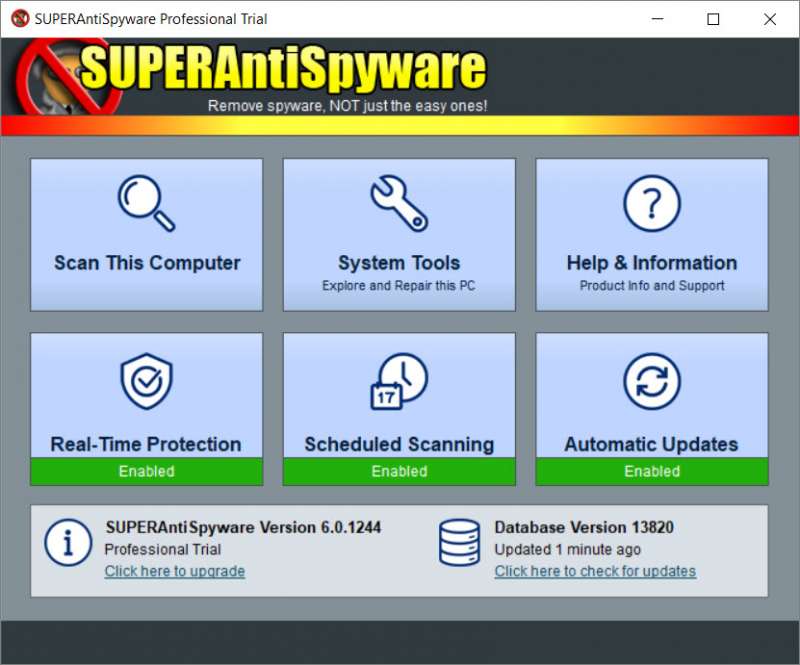 SUPERAntiSpyware may have a terrible name and an equally terrible interface that straight up got stuck in the '90's, but it's a legitimate free malware removal software that's not only lightweight, but is very effective at removing malware such as spyware, adware, keyloggers, rootkits, and more.
Like both Malwarebytes and Spybot Search and Destroy, SUPERAntiSpyware is free for basic malware scanning and removal, but premium features such as real-time protection will require upgrading to a paid professional edition.
Bitdefender (Free, Paid Premium)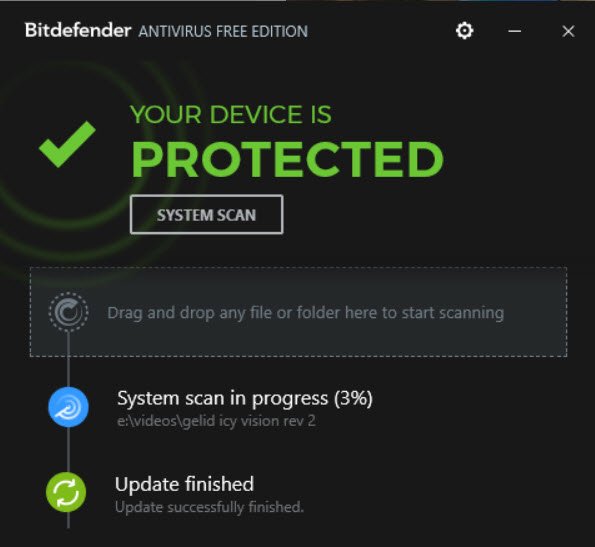 For those who want more of a complete solution capable of not only detecting malware such as adware, spyware, and rootkits, but also viruses, worms, trojans, ransomware, and more, Bitdefender is currently your best bet. Featuring not only the more traditional anti-virus software capabilities, Bitdefender also includes a dedicated anti-malware engine that does a good job in assisting with the removal of stuff like adware, spyware, and others.
Bitdefender is free for those who just want the antivirus and anti-malware functionality. For complete protection, Bitdefender also offers more premium offerings which protect against phishing, fraud, ransomware, and more.
Emsisoft Emergency Kit (Free)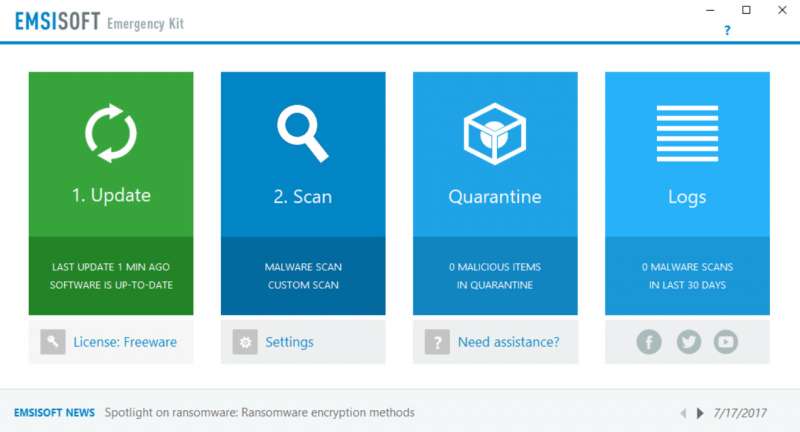 While most malware is fairly simple, some pieces of malware are programmed to stop you from installing any sort of anti-malware software. In these cases, Emsisoft's Emergency Kit is your best bet as it's a portable anti-malware software designed to be loaded and operated directly from a flash drive. For very serious malware infections, the Emsisoft Emergency Kit also includes command line functionality which allows the malware removal from the safe mode command line in the event the system won't even boot into Windows.
Of course, the obvious drawback of the portable software approach is that the USB drive will need to be regularly updated to ensure that all the latest malware can be detected and removed.