AMD CEO Reveals Ryzen Threadripper Packaging and Confirms Retail Date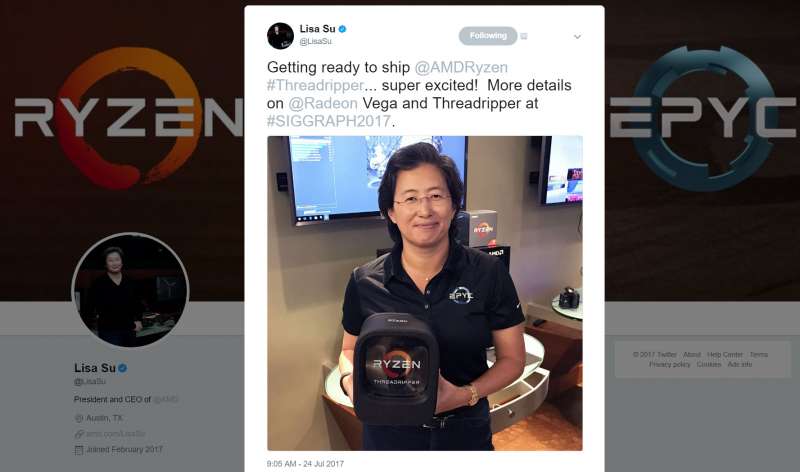 For those of you waiting eagerly on any information about AMD's upcoming high end Ryzen Threadripper CPUs, AMD CEO, Dr. Lisa Su, recently shared an image this morning on Twitter of her holding what appears to be the final retail packaging for the CPU.
In the post, Dr. Su also once again confirmed that both RX Vega and Threadripper will be present at the SIGGRAPH 2017 show at the end of this month and in a response to a question, AMD confirmed that Threadripper will be on retail shelves in early August.
Excited? I sure am!