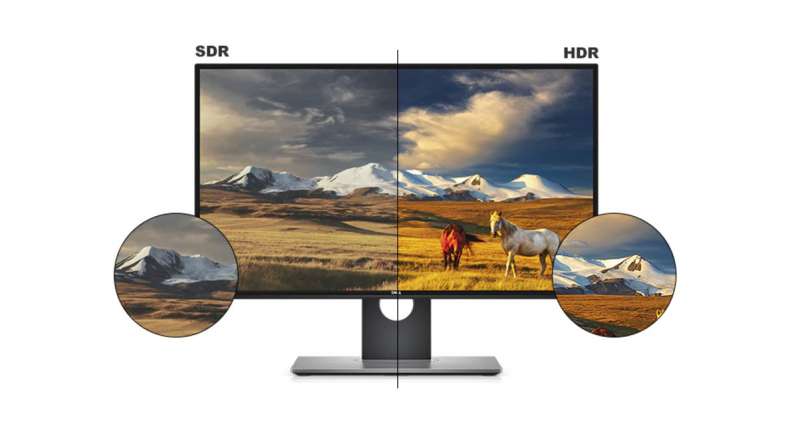 Dell recently introduced their new U2518D 2560×1440 monitor which on paper is a pretty good monitor. The U2518D is a 25-inch 2560×1440 WQHD resolution IPS monitor capable of up to 99% sRGB coverage, 350 cd/m² maximum brightness, a 1000:1 contrast ratio, and a 5ms GTG response time.
The only problem? Dell advertises that it includes a feature called "Dell HDR" which sounds a lot like HDR (High Dynamic Range), but it's not. In fact, it's not even close. According to Dell, "Dell's HDR feature has been designed with a PC user in mind and supports specifications that are different from existing TV standards for HDR." Hmm… that's fishy.
What this actually means is that unlike real HDR which requires a monitor capable of outputting full 10 or 12-bit color and a minimum brightness of 1000-nits, the Dell U2518D with "Dell HDR" uses a panel that can only output 8-bit color (16.7 million) and a maximum brightness of 350-nits. According to the specifications, "Dell HDR" is essentially just a typical higher end monitor with an IPS panel, which is a disturbing trend if other manufacturers decide to follow suit.
Good try Dell, good try. Check out the full specifications of the Dell U2518D at Dell's website here.
Source: Guru3D