ZOWIE EC1 eVo Review: The Perfect Tool for the Job
The Perfect Tool for the Job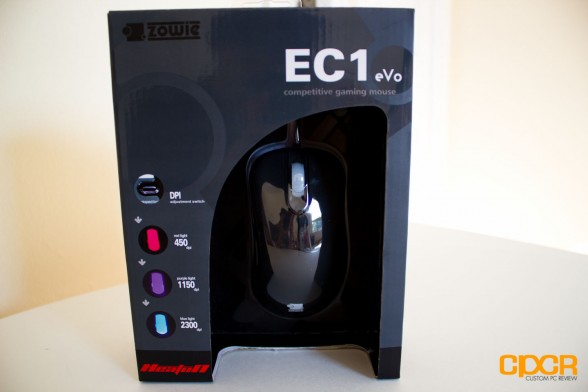 Taking a stroll in the gaming peripheral section of any tech shop, you're bound to run into a couple of exotic looking gaming mice. These are usually the eye-grabbers with their fancy shapes, flashy lights, and a seemingly infinite amount of macro keys. They make you say "Wow! look at that one, I bet it'd look bad ass sitting next to my keyboard!", and eventually persuade some to impulsively empty their wallet.
People today seem too immersed in a product's presentation and hype rather than how well it can do its intended job. Maybe this is why some companies seek to deviate from that trend, creating products that possess the simplest of looks, yet are hugely popular because they do the job they're designed for, and they do it especially well. Most of us (especially those who frequent computer review sites) know that sometimes, it's not about getting that product with the brightest lights or the largest number of macro buttons. It's about the one that helps your game. Maybe, this is why ZOWIE created the EC1 eVo Professional Gaming mouse.
If you take a look at ZOWIE's products page, you'll notice that none of their products look all that special. Yet, the US based company is hugely popular with professional gamers. Why? Because they meet the demand of the user. As their flagship right handed mouse, the EC1 eVo is looking to continue that trend. Featuring a 2300DPI optical sensor, an ergonomic palm grip shape, and on the fly DPI adjustment button, the EC1 certainly doesn't look that special, but as you'll find out soon enough, it's not always about the numbers.
Specifications