Review: SanDisk Extreme II 240GB SSD
SanDisk Gets Just a Bit More Extreme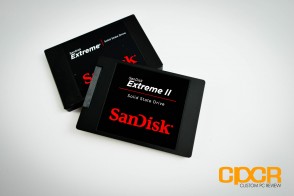 Despite being one of the lucky few who own their own NAND fab and their own controller technology (albeit slow and outdated), when it comes to SSDs SanDisk isn't usually a name you'd hear too often. While SanDisk has been in the SSD game for a very, very long time, most of their business is conducted with OEMs and SI's with SanDisk generally supplying their SSDs in off the shelf ultraportable notebooks and Ultrabooks.
Prior to the Extreme II, SanDisk really hasn't done very much in the consumer space. In early 2012, they released the original Extreme, which was a decent product, but it was built with the completely off the shelf SandForce SF-2281 controller packaged with a pretty much the vanilla SandForce firmware. Considering the fact that any OEM out there looking to put together a SSD can do the exact same thing, it didn't make much sense given the fact that SanDisk has such extensive knowledge in controller technology and firmware design. They simply had the resources and the technical ability to do so much more…
SanDisk Extreme II Specifications
| | | | |
| --- | --- | --- | --- |
| Manufacturer | SanDisk | SanDisk | SanDisk |
| Model | Extreme II | Extreme II | Extreme II |
| Capacity | 120 GB | 240 GB | 480 GB |
| Controller | Marvell 88SS9187 | Marvell 88SS9187 | Marvell 88SS9187 |
| NAND | 19nm SanDisk eX2 ABL MLC Toggle NAND, 3K P/E | 19nm SanDisk eX2 ABL MLC Toggle NAND, 3K P/E | 19nm SanDisk eX2 ABL MLC Toggle NAND, 3K P/E |
| Sequential Reads | 550 MB/s | 550 MB/s | 545 MB/s |
| Sequential Writes | 340 MB/s | 510 MB/s | 500 MB/s |
| Interface | SATA 3 6GB/s | SATA 3 6GB/s | SATA 3 6GB/s |
| Warranty | 5 Years | 5 Years | 5 Years |
This is why today we'll be reviewing the SanDisk Extreme II 240GB, which is SanDisk's latest high performance SSD offering for the consumer market. Like a number of other SSDs on the market, the Extreme II will come in capacities of 120GB, 240GB, and 480GB. Looking at the capacities, you're probably thinking "Oh, no! Another vanilla SandForce drive!", but it's actually not. The Extreme II is instead using Marvell's 88SS9187 along with some of SanDisk's own custom firmware and their exclusive 19nm eX2 ABL MLC Toggle NAND. The loss of ~7% usable capacity is actually due to SanDisk's nCache technology which we'll be getting into a bit later.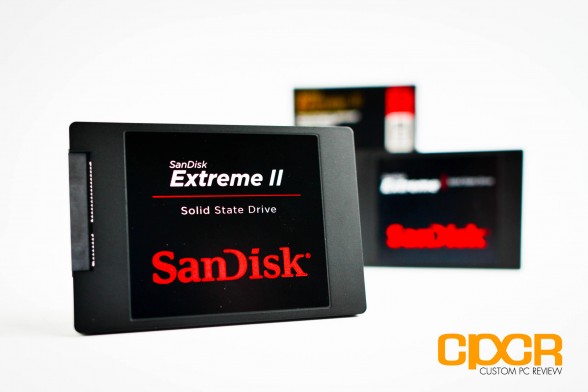 This move of course makes sense for SanDisk since SandForce, with the exception of Intel's SSDs, doesn't allow for custom firmware implementations. This would make a SandForce controlled Extreme II pretty much a boring clone of the original Extreme merely carrying NAND of a finer lithography. On the other hand, SanDisk's own controller simply doesn't seem up to snuff compared to the latest controllers on the market, which is why a move towards Marvell's controllers seemed like a logical step. This allows SanDisk to leverage their knowledge in SSD controller and firmware design to produce a SSD with their own performance characteristics in mind. Interestingly enough, it's also the same route OCZ took with the Indilinx Everest series of controllers, so I wouldn't say it's impossible to expect something with a high performance SanDisk controller down the line. Only time will tell…
With that said, let's take a closer look at the Extreme II.