AZiO Levetron Mech 5 Mechanical Gaming Keyboard Review
Meet the Mecha of Keyboards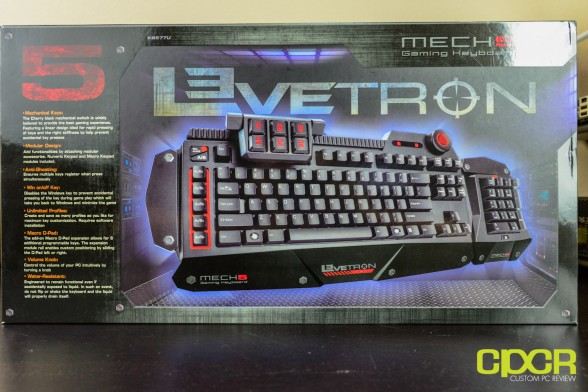 For many companies out there, building a new keyboard is nothing more than finding an OEM/ODM, have them produce your keyboard, drop your logo on top and sell it. While this is an easy way for companies to introduce a hot new product without a whole lot of investment, it doesn't always allow companies to differentiate themselves from other companies doing the same thing. This is why sometimes we find keyboards, coolers, fans, etc. that are nearly identical to other products in their respective categories.
Because of this lack of real innovation in the market, when AZiO released the innovative Levetron Mech 4 mechanical keyboard last year, I was really looking forward to testing it out. After all, the Mech4 reminded me of what the name implies – a mecha robot, except it's actually a mechanical keyboard infused with the modular flexibility of a mecha robot's design. Awesome!
While I wasn't able to get my hands on the Levetron Mech 4, I was quite excited when AZiO recently informed me that they were coming out with the Levetron Mech 5 despite the fact that the Mech 4 had been released for only about a year.
Safe to say, this time around I made sure to get my hands on a Levetron Mech 5…
Features and Specifications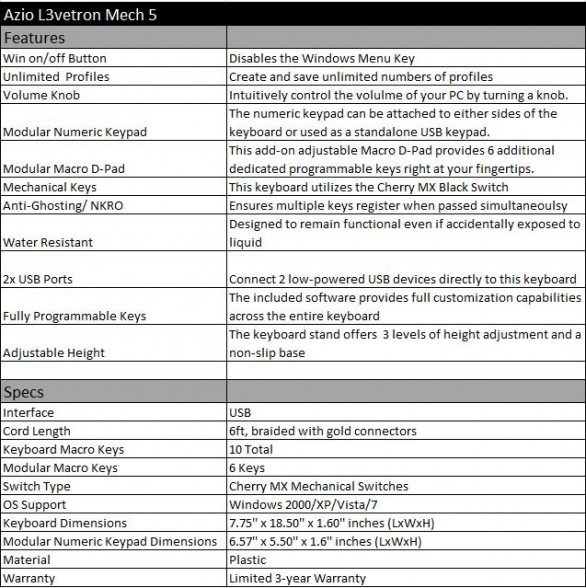 The Mech 5 sports a ton of features and is highly customizable. These include Cherry MX Black Switches, a built in wrist rest, a large volume dial, 5 dedicated macro keys, 2 USB 2.0 ports, braided cable, gold plated connectors, a detachable number pad, a modular D-pad and much more…