ARCTIC MC101 HTPC Review
ARCTIC's Trinity Inspired HTPC Powerhouse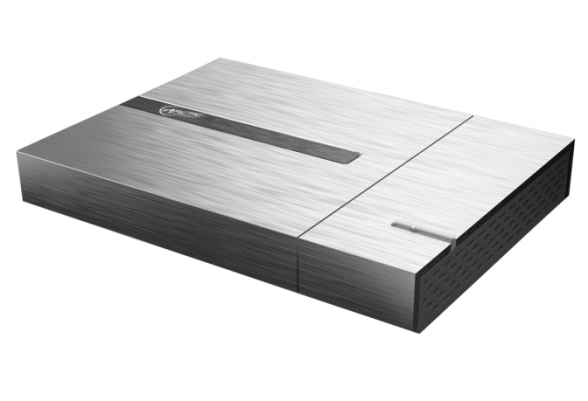 The supremacy a HTPC has over a DVD/CD player or a cablebox is evident. Being capable of extending its use beyond simply playing disks, more and more people are leaning towards HTPCs as the center of their home entertainment systems. Today, we'll be taking a look at one such HTPC designed for just that purpose, the ARCTIC MC101 "Most Advanced Home Entertainment Centers".
When ARCTIC first announced the MC101, I was extremely excited for the new product. It had a beautiful brushed aluminum design that I haven't seen on any other device in the same class and even looked better in comparison to most popular Apple devices currently on the market. In terms of horsepower, ARCTIC made sure to pull all the stops as well by putting in one of the newest and most powerful AMD APU's that (at the time) wasn't even available on the market.
Despite it being months since its initial announcement, we were finally able to get a unit to put through its paces. Good? Bad? Read on my friends, read on…
ARCTIC MC101 Specifications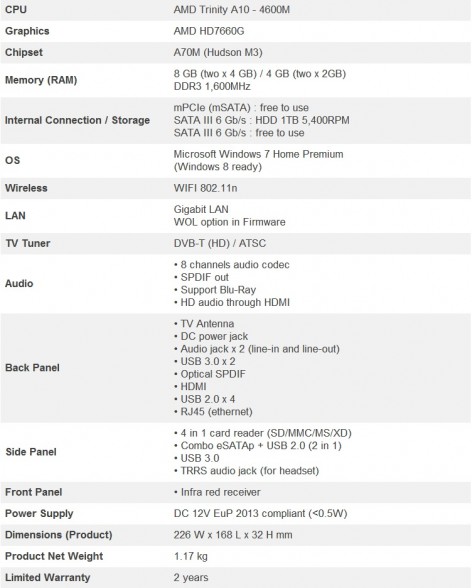 AMD A10-4600M – Codename: Trinity
The most interesting topic in the specifications here is that ARCTIC went with AMD's 2nd generation A10-4600M APU, codenamed Trinity, for the MC101. Based on the second-generation Bulldozer micro-architecture, codenamed Piledriver, the A10-4600M APU is a 2.3GHz (3.2GHz max) quad-core mobile CPU packed in with the Radeon HD 7600G graphics processor on the same die. This effectively means that this APU should be capable of producing some seriously impressive CPU and graphics performance off of a thermal envelope of only 35w TDP.