Along with Nvidia's launch of their GeForce GTX 10 series notebook graphics cards, XOTIC PC has announced the availability of its new line of custom gaming notebooks, leveraging the power and efficiency of said NVIDIA graphics cards.
The gaming notebooks which are manufactured by MSI, Gigabyte, Sager, ASUS and other well-known brands will feature all new GeForce GTX 10-series graphics cards such as the GTX 1080, GTX 1070 and GTX 1060 which XOTIC PC claims will offer "desktop-level GPU performance" in a notebook form-factor.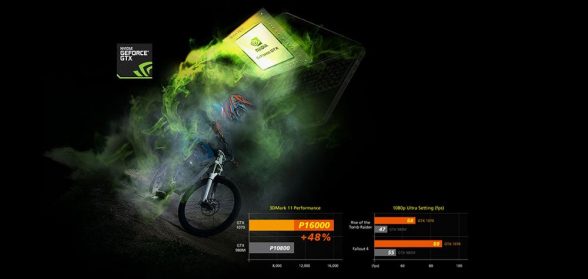 The new GeForce 10-series powered notebooks from XOTIC PC are available now through the XOTIC PC store. Customers can either pickup a system using one of the many pre-configured options, or fully customize their rig with additional high performance components and accessories.