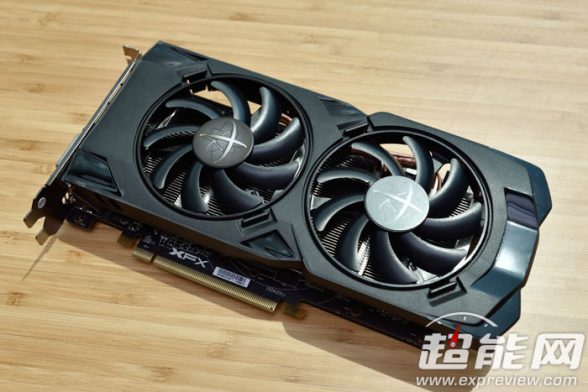 It hasn't been long since AMD launched the RX 460 and the RX 470 and early images of custom designed cards are already showing up online.
Thanks to Chinese tech site EXPreview, we have an early look at XFX's RX 470 Double Dissipation custom designed graphics card. Measuring in at 24cm, or just under 10 inches, the card is fairly small as expected.
At the top, the card uses XFX's Double Dissipation cooler which houses an aluminum fin block, what appears to be three heatpipes, and dual 80mm fans that may be removed for cleaning. At the bottom is a very nice looking backplate with the XFX logo that stretches across the length of the card.
Display options include 3x DisplayPorts, HDMI and DVI. Power for the card is a single six-pin. The XFX RX 470 Double Dissipation is expected to launch August 4. Pricing is expected to be ~1,699 Yuan, or ~$255 USD.
Source: EXPreview