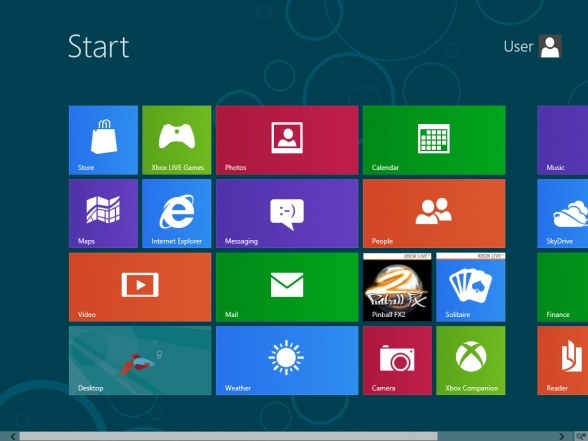 Expecting Windows 8 to come in 20 editions? Well, consider your expectations officially crushed. The Windows team recently announced on their blog that Windows 8 is actually coming in two main Windows editions and a third for ARM based mobile devices. The two main Windows editions will be called Windows 8 and Windows 8 Pro while the ARM edition will be called Windows 8 RT. Microsoft also mentions of a "fourth" edition of Windows 8 – Windows 8 Enterprise, but that's designed for enterprise customers in mind and won't be available to the general public.
As you might expect, the standard edition of Windows 8 will be aimed at the mainstream and will be pretty similar to the Home Basic edition of Windows 7, while Windows 8 Pro will be aimed at business users/enthusiasts and will be similar to the Professional/Ultimate edition of Windows 7. The Windows 8 RT edition will be aimed at devices "powered by ARM processors" and will only be available pre-installed.
For many consumers, Windows 8 will be the right choice. It will include all the features above plus an updated Windows Explorer, Task Manager, better multi-monitor support and the ability to switch languages on the fly (more details on this feature can be found in this blog post),which was previously only available in Enterprise/Ultimate editions of Windows.

Windows 8 Pro is designed to help tech enthusiasts and business/technical professionals obtain a broader set of Windows 8 technologies. It includes all the features in Windows 8 plus features for encryption, virtualization, PC management and domain connectivity. Windows Media Center will be available as an economical "media pack" add-on to Windows 8 Pro.
This is definitely a step in the right direction. With all the backlash coming from Windows Vista, I was actually looking forward to Microsoft doing something like this back when they introduced Windows 7. Seems like Microsoft is doing a much better job listening to feedback with Windows 8, and from what I've seen so far from the preview, it could very well be a fantastic product in the making.
Source: Windows Team Blog