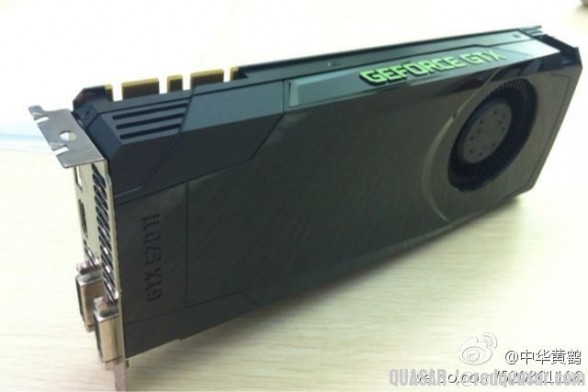 It's only been a little more than a month since the Nvidia GeForce GTX 680's release, but taking a look at all the buzz, reviews, and benchmarks on the new product, it seems like it's been out forever. While it's currently among the fastest graphics cards out there, many people have started rumors questioning if the new Kepler GK104 based GTX 680 was originally even destined to actually be a high end card.
While it would be an impossible for me to really know what Nvidia was planning with the GTX 680, there were definitely some clear indications that the GTX 680 is in fact supposed to be a mid ranged card.
GPU Comparison Chart
GTX 580
GTX 680
GPU Engine Specifications
CUDA Cores
512
1536
Graphics Clock (MHz)
772 MHz
1006 MHz
Memory Clock
2004 MHz
1502 MHz
Texture Fill Rate (billion/sec)
49.4
128.8
Memory Specifications
Standard Memory Config
1536MB
2048MB
Memory Interface
GGDR5 384 bit
GGDR5 256 bit
Memory Bandwidth (GB/sec)
192.4
192.4
A closer inspection at the GTX 680's specifications reveal that its memory interface is a mere 256 bit. In comparison, the last  generation GTX 580 had a 384 bit memory interface while the mid ranged GTX 560 Ti had a 256 bit memory interface, suggesting that the GTX 680 with its 256 bit memory interface was originally designed to be mid ranged. That being said, many of Nvidia's technical support staff have gone on various forum threads and stated that despite the smaller memory interface, Nvidia has increased memory clock speeds substantially to compensate for it, which is why both the GTX 580 and the GTX 680 have identical memory bandwidths.
Additionally, prior to the release of the GTX 680, there were rumors floating around (and pictures) regarding the release of the Nvidia GeForce GTX 670 Ti, which never materialized. What did materialize was the GTX 680, suggesting that the original GTX 670 Ti was actually the GTX 680. While these rumors may be unsubstantiated, the possibility of the GTX 670 Ti was in fact very real.
So why did Nvidia make the GTX 680 their enthusiast level product? Well, rumors have it that it was simply just too powerful to be classified as a mid ranged card. The card's performance far exceeded Nvidia's projections and so decided to classify it as a x80 class card. Is this true? Maybe, maybe not. Do you believe it?
Apart from all these controversial rumors and statements, the fact of the matter is that the GTX 680 is still a top notch graphics card that is going to sell very well irregardless of its original performance classification. With any luck, maybe Nvidia will confirm this article over the next couple months with the release of an even more powerful single GPU graphics card. Until then, good luck finding a GTX 680!