Press Release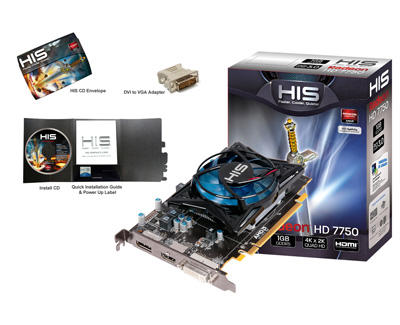 HIS Unveils HIS 7750 iCooler 1GB
The Mid-range Card with High Performance to Price Ratio and Low Power Consumption!
Hightech Information System (HIS) launched the HIS 7750 iCooler 1GB. The card delivers competitive graphics performances at excellent value, targeting at mid-range users seeking a high performance to price ratio choice among the latest 7K models.
The card offers excellent all-rounded performances for games, movies, photo editing and other daily tasks. The card's another great feature is the low power consumption. The card does not require external power and is a great card for upgrading your system without worries on needing a new PSU.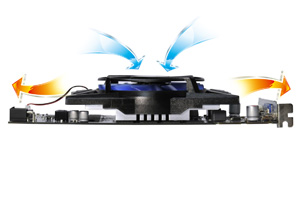 iCooler – Cooler, Quieter
The card is equipped with the widely acclaimed HIS iCooler – certified by HIS that generates less than 28 dB in 2D mode. HIS iCooler provides an outstanding cooling performance and quiet environment. With HIS iCooler, the life span of the card is maximized while the noise level is minimized!
Cooler
HIS iCooler transfers heat at the most efficient state from the GPU to the internal fins around the central fan. The distinctive design and smoothness of HIS iCooler fan shroud allows massive amount of cool air being drawn from the central cooler to cool down the internal fins directly.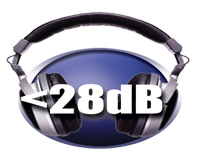 Quieter 
HIS iCooler excels in noise management. It's extremely quiet and noise level is less than 28dB in 2D mode. You feel the quietness when viewing photos, browsing webs and checking your email.
New Design, New Experiences 
PCI-e 3.0 Support
Armed with the latest PCI-e 3.0 bus design maximizes performance by delivering double bandwidth per lane of PCI-e 2.x. Paired the card with the latest platforms and get the ultimate performance!
More Graphics, Less Power
Low Power Consumption
You do not have to worry about having the proper power connection from you power supply. No external power is needed and power is supplied through the card slot. The card requires only 400W power supply, a lower power requirement than the previous generation. Just plug the card in and enjoy the superb graphics experiences!
Optimized Power & Performance
The new architecture of the card gets more usable processing power for your money, enabling better frame rates in the latest games at high resolutions. In addition, with AMD PowerPlay™ & AMD PowerTune technologies, you can optimize the balance between performance and power consumption of your system by adjusting the engine clock during runtime of the card. Manage the power and keep your wallet loaded!
See More, Win More!
The card is capable to turn your computer into a super gaming machine. Enjoy the latest 3D games with stunning graphics and effects that your enemies cannot match! Get an immersive experience with AMD Eyefinity "2.0"!
Expand your game across up to 3 displays while your opponents have one monitor. Along with all-new support for stereo 3D, universal bezel compensation and brand new display configurations, take the unfair advantage over your opponent and win more with the surround sight!

Game Better & Faster 
Game Better & Faster
With full Microsoft DirectX® 11.1 support, the card is ready for next generation DirectX games. Equipped with AMD HD3D technology, you can enjoy a stereo 3D experience in the latest 3D games. The card also offers up to 2x faster tessellation and faster DirectCompute over earlier cards. Gamers will be pleased to enjoy the life-like graphics!
Sounds Better
Output protected high bit rate 7.1 channel surround sound over HDMI with no additional cables required, heightening the sense of reality!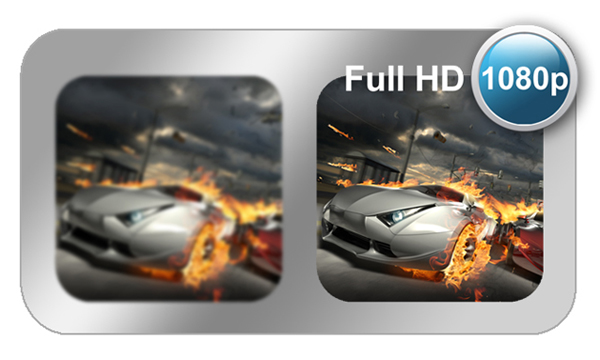 See Better, Enjoy Better
The HIS iCooler 7750 1GB supports 30" LCD monitor and any large size TV up to 80″ feature with 16:9 ratio in amazing 4096 by 2160 resolution. Up-scaling your computer into a multimedia center with the biggest display!
Enjoy HD Beauty
With Full HD 1080p support, the card delivers high quality 1920X1080 graphics, enabling seamless full-screen video playback. See HD, hear HD and feel HD – Enjoy the beautiful graphics now with the card!
Enjoy Copy Protected Movies
The card is HDCP complaint, enabling users to play copy-protected content, such as commercial DVD movies.
Enjoy True to Life Graphics 
Quad HD videos have resolution four times that of current HD videos, meaning images too clear that may deceive your eyes! With the card, you are set for getting the movie theater experience to your home. You may be able to watch a video shooting the Eiffel tower and zoom it in to see your friend's face clearly from the top! Get your eyes impressed and enjoy mind-blowing graphics with extreme clarity, depth and texture!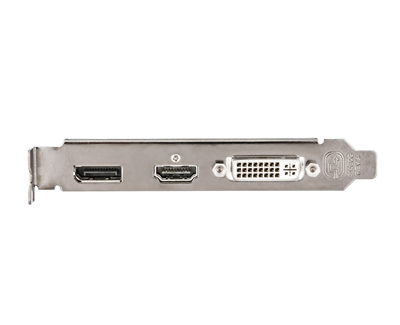 View More, Work Better
Having one dedicated screen just for twitter or Facebook and a second for outlook is not a dream anymore. The card comes with a Mini-display Ports for more workspace flexibility. You can easily connect an extra display with the DisplayPort. The dual-link DVI port allows you connect to a 30" DVI display up to 2560×1600. Resolution can even reach 4096×3112 with HDMI 1.4a that are good for TV up to 80″!
The card is an ideal solution for all those who rely on having several applications visible simultaneously for extra productivity. Multi-tasking just got a lot simpler! Make your computer a multi-display workstation!
Note:
The installation CD supports Windows 7 64-bit only.
Please download Windows 7 32-bit & Vista from AMD website: http://support.amd.com/us/gpudownload/Pages/index.aspx
For Windows® XP driver, an upcoming Catalyst™ release in April 2012 will provide support.
HIS 7750 iCooler 1GB GDDR5 PCI-E DP/DVI/HDMI
http://www.hisdigital.com/un/product2-682.shtml
Where to buy:
http://www.hisdigital.com/un/buy.shtml
Join the Kingdom of Gamer!
http://www.hisdigital.com/member
HIS is now on Facebook!
http://www.facebook.com/pages/Hong-Kong/HIS-Faster-Cooler-Quieter/154000148777
Follow HIS on Twitter!
http://twitter.com/HISdigital
About HIS
Founded in Hong Kong in 1987, Hightech Information System Ltd. is an internationally acclaimed graphics cards manufacturer. Commitment to Excellence is the bedrock of the company. HIS is proud to be ATI's Authorized 1st Tier AIB Partner, Certified Partner and Launching Partner. Up to the third quarter of 2011, HIS has won over 1,300 awards with ATI graphic solutions from major media all around the world. The performance-leading and award-winning models range from entry level to the most professional level products. HIS have proven to offer far superior, cooler, quieter and faster graphic cards than any other leading rivals. For further information, please visit the web site at http://www.hisdigital.com.