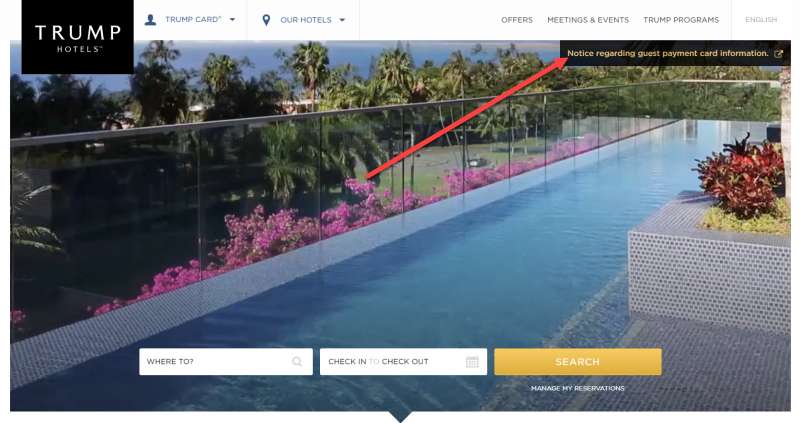 Guests who've stayed at Trump Hotels recently may want to keep a close eye on their credit card statements as the hotel chain recently disclosed a seven-month long security breach that exposed credit card and personal information of guests at 14 of their properties.
According to the notice posted on the Trump Hotels website, the security breach targeted Trump Hotel's reservation booking provider, Sabre Hospitality Solutions and occurred between August 10, 2016 and March 9, 2017. The attack targeted 14 Trump properties which include popular hotels such as Trump DC, Trump Chicago, Trump Waikiki and Trump Las Vegas. A full list of affected hotels is available here. The hackers were able to obtain guest names, addresses, phone numbers, email addresses, credit card numbers, expiration dates, and more.
This latest security breach marks the third security breach for Trump Hotels' payment processing system since 2014.
Source: Trump Hotels via Los Angeles Times