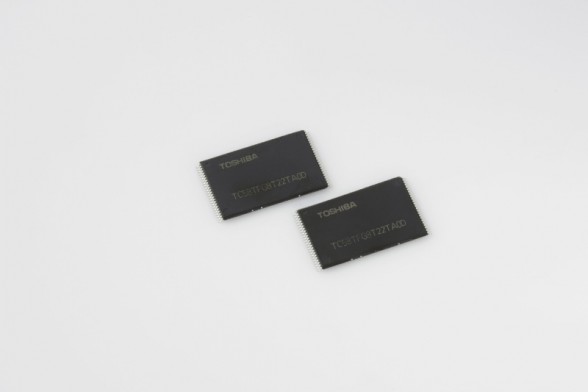 Following their announcement earlier this year that their 128Gb 48-layer BiCS 3D NAND was shipping, Toshiba and SanDisk recently announced that they've also developed the world's first 256Gb 48-layer BiCS 3D NAND. In order to do this, they've leveraged TLC (3-bit per cell MLC) technology to cram additional capacity into the NAND die. While they're not really the first to develop 3D NAND nor are they the first to announce 256Gb dies, they are the first to reach 256Gb dies in a 48-layer 3D NAND which is still very impressive.
"From day one, Toshiba's strategy has been to extend our floating gate technology, which features the world's smallest 15nm 128Gb die*3," noted Scott Nelson, senior vice president of TAEC's Memory Business Unit.  "Our announcement of BiCS FLASH, the industry's first 48-layer 3D technology, is very significant in that we are enabling a competitive, smooth migration to 3D flash memory – to support the storage market's demand for ever-increasing densities." 
Toshiba and Sandisk will begin sampling their 256Gb 48-layer BiCS NAND beginning in September and is currently readying mass production of the NAND at Fab2 at Yokkaichi Operations. Fab2 is expected to be completed in 1H2016.