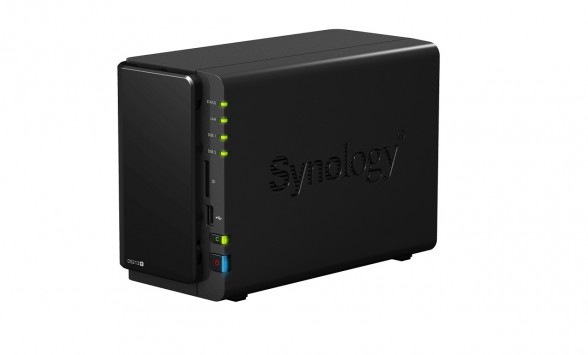 Press Release
First 2013 DiskStation Models for SOHO and SMB Users
Synology America Corp. today announced the launch of the first 2013 models, the DiskStations DS213 and DS213+.  The new 2-bay models are updated for home and office use.
"We are very proud to announce our latest additions to the DiskStation family," said Marivel Espinoza, Product Marketing Manager at Synology America Corp.  "The new DiskStations offer improved performance, in addition to the same great reliability and software set our customers have come to expect."
The DS213 and DS213+ are built to save time and money.  Slated to land under $300 and $370 respectively, either model will make an economical addition to any network.  Synology Hybrid RAID (SHR) simplifies volume management and allows for nearly instantaneous volume creation.
The new models offer performance improvements over their predecessors.  The DS213+ includes a hardware assist for greatly improved performance when using 256-bit AES encryption.  Support for USB 3.0 allows for improved backup and restore times.
All Synology DiskStations feature the same intuitive DiskStation Manager (DSM) operating system.  DSM brings a number of business-friendly features at no additional cost.
The Cloud Station package allows users to keep files in sync, whether in the office or on the go.  Cloud Station allows remote assets to keep their files in sync without needing port forwarding, or leaving data on 3rd party server.
Support for backups from Windows® and Mac OS X clients
Centralized file sharing using common network protocols
ACL support for granular, file-level control
ADS support up to 100,000 users and groups
Granular notification system via email, SMS, and push
Antivirus package
For more information about the both of these products as well as other Synology products, check out Synology's website here.
**Editor's Note**
Last week, Synology already announced the launch of the DiskStation DS213+ here, but this press release applies to Synology America as they are officially launching their DiskStation DS213 and DS213+ models today.