Well last time's leaked Nvidia GTX 680 benchmarks were kinda iffy considering there was no mention of the source, the testing setup, or any testing parameters for that matter. Well, today a whole slew of new benchmarks were posted over at HKEPC and so far the new Kepler based Nvidia GTX 680 (GK104) is lookin pretty good!
Anyway, below I've reposted a couple of the more important benchmarks from HKEPC. All the benchmarks were run off a ASUS Rampage IV Extreme with an i7 3960X to remove the possibility of a CPU bottleneck. Both cards were running at stock settings, but because of the GTX 680's new dynamic clocking (hot clocks) feature which kinda acts like Intel's Turbo Boost feature, the HD7970 running at stock clocks may be at a disadvantage here.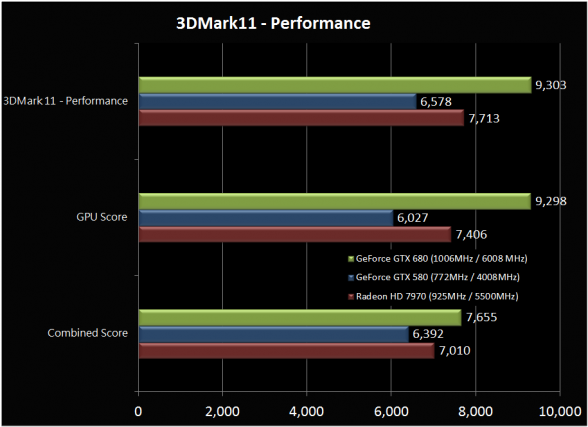 Here we see the 3D Mark 11 Performance scores for the HD7970, GTX 680 and GTX 580. From the looks of it, the GTX 680 was able to outperform the HD 7970 by almost 2,000 points!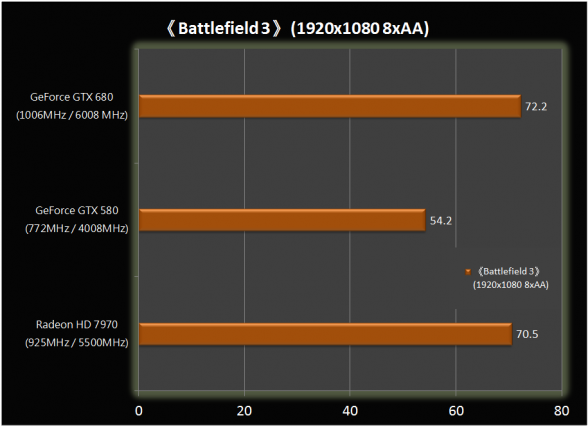 Next we've got the Battlefield 3 benchmark, and looking at the numbers here it doesn't really translate with what we saw in 3D Mark 11. The GTX 680 was only able to retain a 2 FPS leaed over the HD 7970. Maybe it's a driver issue or something. More comprehensive reviews should be popping up on review sites soon.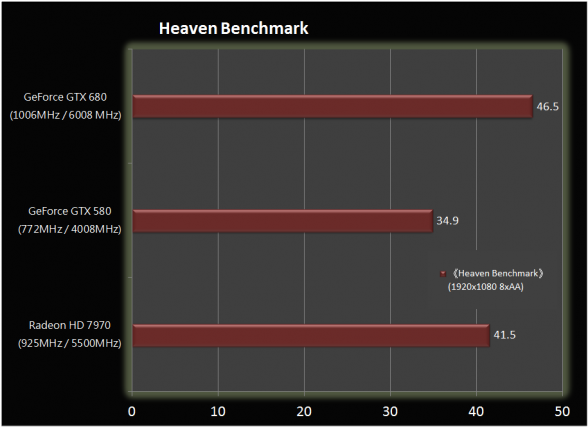 Finally, we also have the Heaven benchmark and the GTX 680 again is able to retain an impressive lead over the HD 7970.
Again, remember these are just leaked benchmarks so anything could change at anytime. If you're still interested in more, be sure to hit the jump below!
Source: HKEPC