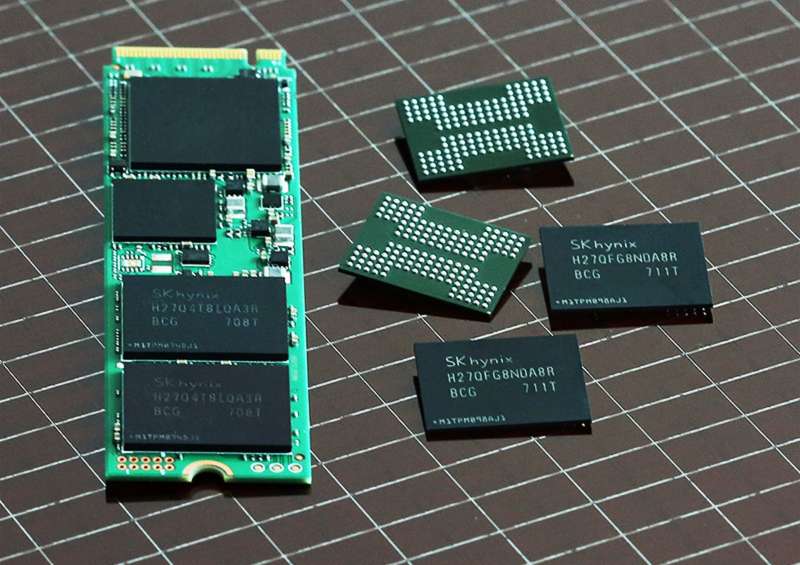 SK Hynix is making some major advances in NAND technology as it recently announced its first 256Gb 72-layer TLC 3D NAND flash memory. SK Hynix's 72-layer 3D NAND follows their 48-layer 3D NAND product which was released just five months ago in November 2016.
According to SK Hynix, the new 72-layer TLC 3D NAND is capable of utilizing existing manufacturing lines allowing for 30% better manufacturing efficiency, 2x faster internal operation speed, 20% higher performance, and 1.5x cell density over previous generation 48-Layer 3D NAND.
The new SK Hynix 72-layer 3D NAND will go into mass production in the 2H2017 initially targeting business use. The company will then expand the applications of the NAND flash to consumer SSDs and smartphones.