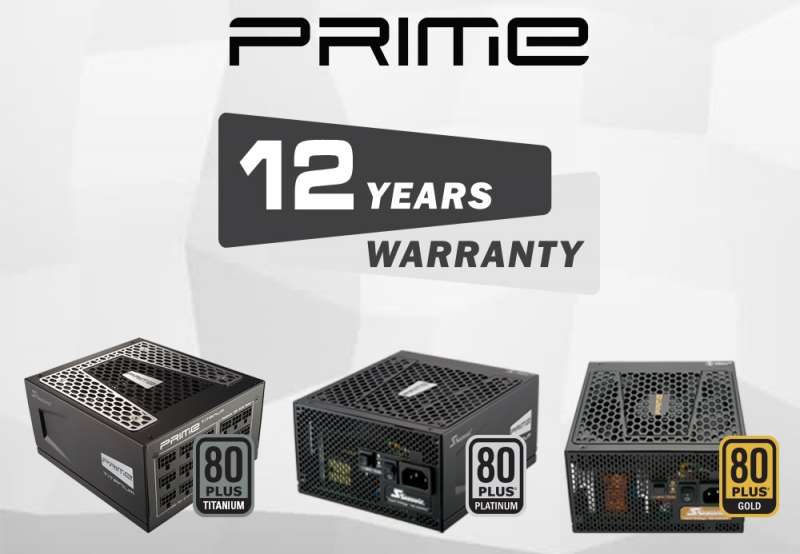 When it comes to power supplies, everyone who's ever seriously worked with computers knows that Seasonic' power supplies are the gold standard. There's really no question about it. When you buy a Seasonic power supply, you know it's going to last a long time.
As a show of confidence in their ultra high reliability, most Seasonic power supplies are warranted for at least 5 years, 7 years, or some even 10 years, but Seasonic is taking those standards even higher in their PRIME series power supplies, increasing the warranty period to an industry leading 12 years. Considering 12 years is approximately 14% of the average US person's lifespan, these power supplies should outlast your PC, your next PC, your next PC, and the PC after that. Incredible.
The new warranty policy applies to Seasonic's entire lineup of PRIME series power supplies which include the PRIME Gold, PRIME Platinum and PRIME Titanium rated units. Seasonic PRIME series power supplies are currently available for purchase at Amazon.
More information about the Seasonic PRIME series power supplies is available at Seasonic's website here.