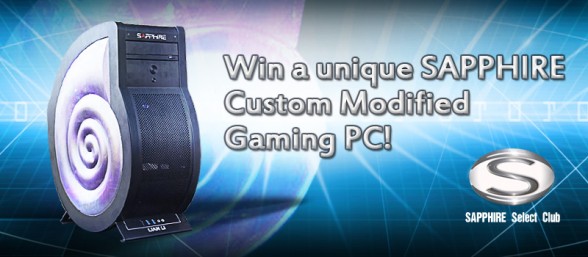 Need a new top of the line gaming PC? Of course you do! That's why you should check out the Sapphire Select Club giveaway of a brand new custom modded gaming PC!
The gaming PC will feature a snail-like design based off the Lian-Li PC-U6 chassis and will feature some high end Sapphire products such as the Sapphire HD7950 graphics card.
Using a Lian-Li PC-U6 as a base he has created a very unique and eye-catching system powered by an Intel 2500k CPU on one of our SAPPHIRE H67 motherboards. To complement the CPU power, we have also supplied a SAPPHIRE HD 7950 graphics card as well as a 256GB Kingston Hyper X SSD and 4GB of Kingston Hyper X memory.
Take a look at the full worklog here and be sure to enter the contest before it closes on Friday June 15, 2012!
Source: Sapphire Select Club