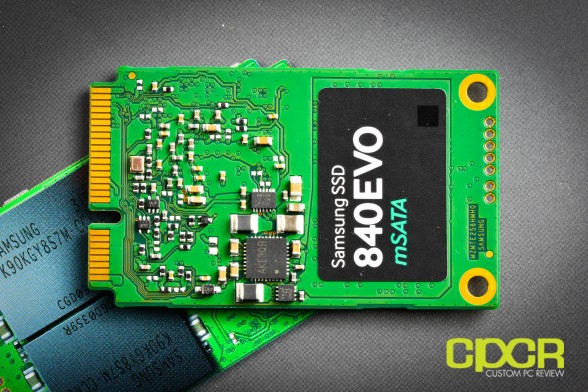 Happy Lunar New Year everyone!
Remember the Samsung 840 EVO mSATA 250GB SSD I reviewed not too long ago? Well, there's nothing but good news from the Samsung SSD camp as I've recently been informed that the drive is now becoming available at your favorite e-tailers for purchase! At the time of our original review, Samsung told us that the 840 EVO mSATA SSDs would hit the market at around the January time-frame at similar prices compared to the 840 EVO SATA SSDs.
They've delivered.
For those who haven't had a chance to check out our review, the Samsung 840 EVO mSATA is practically a clone of its SATA cousin except in a mSATA formfactor. It's still based on Samsung's in-house tri-core MEX controller paired with Samsung's in-house 1xnm 3-bit MLC NAND flash. With its TurboWrite capability, it's capable of up to 540 MB/s reads and 520 MB/s writes at an extremely low power draw of around 0.03w (tested) at idle, making it our top SSD for mobile applications.
The 1TB Samsung 840 EVO mSATA, currently the highest capacity mSATA SSD in existence, has been spotted at our favorite online e-tailers for ~$615 (~$0.61/GB) respectively. This is phenomenal pricing given the fact that the Samsung 840 EVO is currently our top pick in both the mainstream SATA SSD market as well as the mainstream mSATA market. Way to go Samsung for not price gouging on the first 1TB capacity mSATA SSD on the market!
In addition to the 1TB Samsung 840 EVO mSATA, Samsung will also offer the 840 EVO mSATA in 120GB, 250GB, and 500GB flavors which should start hitting retail channels soon if not already. If you're on the market for a new mSATA SSD, start placing your orders before stocks run dry!