The elusive R9 380X, AMD's upper mid-ranged GPU which is expected to finally bring a full Antigua XT GPU to the market has been talked about a lot recently. We reported on a leak of its launch back in September and since then even more details have emerged, none more important that these latest few. In a report from HWBattle, — an outlet which has been fairly reliable with its leaks in that past — it has been revealed that the R9 380X will not only launch sometime between November 15th and 19th, depending on region, but that the card will be priced at an MSRP of $249.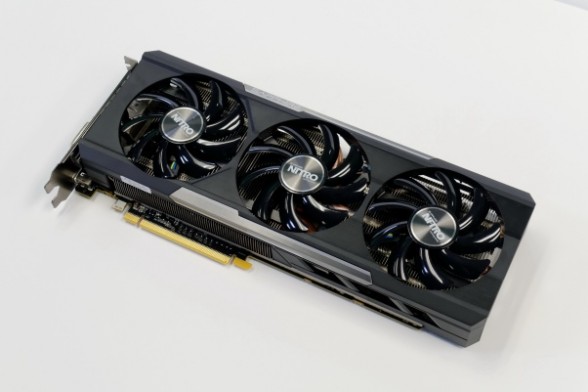 This $249 price-point is to be expected, as it would give buyers an option between the R9 380 ($199), and the R9 390 ($329). It will also mean that AMD will have a market segment to occupy all on its own, as NVIDIA does not currently have a card available in that price range. However, it is possible they could answer back with their own GTX 960 Ti model.
R9 380X Specifications
While we don't know the exact specifications of the R9 380X yet, we do have a pretty good idea based on a variety of leaks that have been floating around. It is expected to feature 2048 Stream Processors, as well as 128 TMUs this is a solid step-up compared to the R9 380s compared to the R9 380's 1792, and 112, respectively. The card is also expected to feature a Core Clock of between 1,000 and 1,100MHz, and a Memory Clock of between 5.6 and 6.0GHz, with a 256-bit Memory Bus, and 4GB of GDDR5.
Of course, as any rumor, this should all be taken with a grain of salt. But, if the rumors are true, we look forward to getting our hands on one for testing, as it definitely stands the chance to be a go to GPU for gamers looking for a 1080p/1440p graphics card.