ROCCAT announced its Suora Keyboard a while back, but we weren't able to get our fingers on one. Luckily, ROCCAT had a demo unit on display for us to try out at Computex 2016.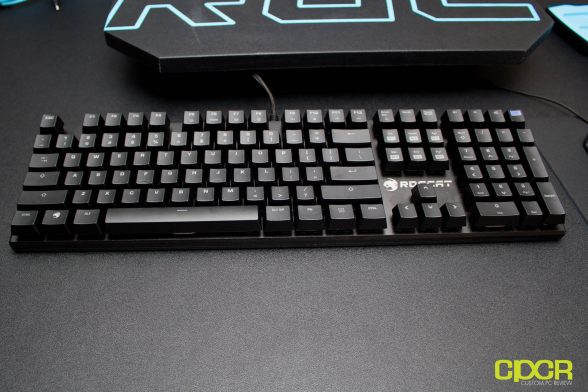 The ROCCAT Suora follows the recent rise in popularity of caseless mechanical keyboards. The chassis is recessed to show put the switches on display. The bezels are nearly flush with the keys, giving it a very small footprint when sitting on your desk. Currently, the ROCCAT Suora only comes with blue backlighting at launch.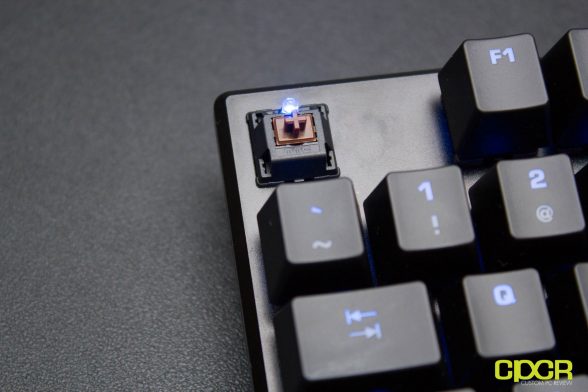 It was interesting to see that the ROCCAT Suora uses TTC switches instead of Cherry or Kailh. TTC is a major switch producer in China and is a direct competitor to Kalihua (Kailh switches). ROCCAT claims that they went with TTC because they wanted to offer gamers a switch with a more reliable reputation but are less costly than Cherry. Just like the traditional mechanical switches, the TTC switches come in a variety of flavors. The one depicted in the shot above is the TTC Brown, which has a similar feel to Cherry MX Brown but has a lower actuation distance.
The ROCCAT Suora will be available at the end of the month for a retail price of $99.99.