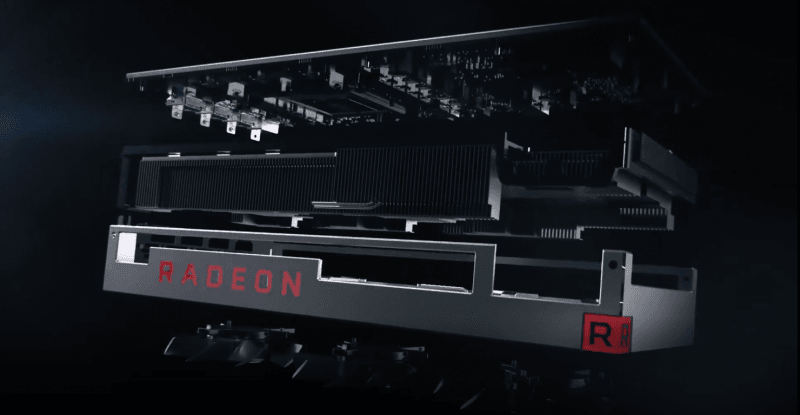 At CES 2019, AMD CEO Dr. Lisa SU spoke on several products at their keynote and while many users were disappointed that AMD did not announce a rumored $250 GPU that would give GTX 1080 class performance, AMD did surprise the world by announcing the world's first 7nm GPU for the consumer market. Rather than being built on the Navi architecture, the new GPU is based on the second iteration of Vega, and will be named Radeon VII. The new GPU is expected to bring performance comparable to the Nvidia GeForce RTX 2080 and GTX 1080TI.
This year marks the first time that AMD has ever had a keynote at CES, and this product was definitely a shocker. The Radeon VII will heat up the GPU wars and give Nvidia's previously uncontested GeForce RTX 2080 a run for its money. For gamers not interested in Nvidia's DLSS and ray tracing features, which frankly has had a much slower rollout than most of us have expected, the Radeon VII is shaping up to be a strong competitor at a lower pricepoint.
As far as specs go, the Radeon VII's most interesting feature is that it now packs 16GB of HBM2. Memory bus width has now been doubled to 4096-bit from 2048-bit. This provides a whopping 1TB/s of bandwidth. In case that sounds a bit high, it's not. You read that correctly. 1 TERABYTE per second.  While high definition gamers could definitely utilize this new capability, this card will likely have huge implications in the prosumer market, especially for those who want to utilize the Radeon VII for gaming and creative applications. As far as the core GPU, the Radeon VII will utilize the Vega 20 GPU with 60 of the 64 CUs enabled, and will feature a boost clock of up to 1800 MHz. This is slightly faster compared to 1546 MHz of the previous Vega 64.  The card pushes 13.8 TFLOPS compared to the Vega 64's 12.7 TFLOPS.
In the real world, this means the Radeon VII will perform roughly ~29 percent faster in Battlefield V, ~25 percent faster in esports titles and up to ~40 percent in games that support Vulcan. AMD also claims that users who use programs such as Adobe Premiere and Blender will get a noticeable jump in performance too.
The Radeon VII though it will be launching on February 7th at an MSRP of $699, and roughly £550.